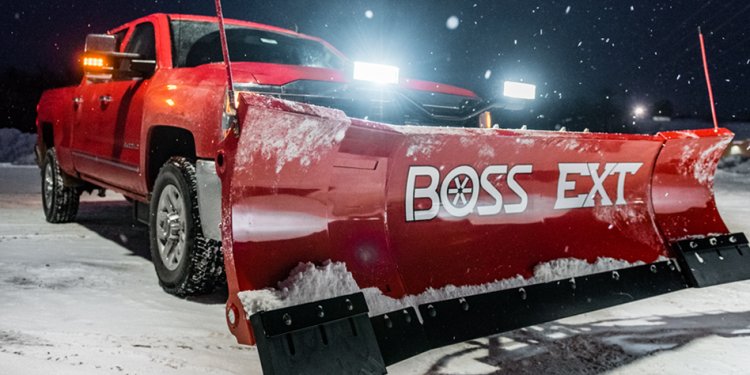 Hydraulic Snow Plow for truck
The snowy season is right around the corner and there's no better time than now to get prepared. We carry an extensive line of snow plows for your pickup truck, ATV, Jeep, or SUV. Whether you're ready to buy or are looking to check on customer reviews, we have the selection and the resources available that you need to find the best snowplow.
Check out our selection today and prepare yourself for the long onset of snowfall.
If you live in a cold climate, then you understand the importance of being able to clear heavy snowfalls from your path. You've got places to go so don't let the weather stop you. That's where having one of our SUV, ATV, UTV or pickup-truck snow plows can be incredibly useful. Say goodbye to backbreaking labor and put your shovel away, because we offer many snow plow options to help assist with putting fresh powder in its place.
Features
As you know, removing snow can be a pain in the neck, but not with a plow. You simply get into your vehicle and start pushing. Most manual plows offer a slide design to ensure once you've pushed the snow forward and try to reverse; the blade will float, leaving all the snow on the ground in front of you. And if you're leaning towards the electric or hydraulic style, the same applies. Simply hit the lever and your blade will move up or down, clearing the snow efficiently and leaving it where you put it!
These plows are easily managed by your truck or SUV. They were designed to be as lightweight as possible giving you the ability to not only sustain it, but also push mass amounts of snow.
We have plenty of options here to choose from, all from top brands like FirstTrax, SnowSport, Meyer, Curtis, SnowBear, K2, and Warn. Each possesses different features and comes at a different price point, so be sure to look around!
Installation
As big and intimidating as these accessories can be, installation is generally easy. Some can be installed without needing to call up your mechanic friend to come help, whereas others may require professional assistance. As a rule, the more expensive a plow, the more complex an installation process you can expect; be sure to check the specific product you are considering for more details. As always, if you do need any help (and we all do sometimes at one point or another), we're just a phone call away and would be happy to help.
Snow Removal Tip
For those who are purchasing heavier front-mount snow plows, you may need to consider throwing some weight on the back to balance it out. To ballast your truck you simply need to add sand or some other heavy (enclosed) material to the back end - this is where our traction control products can come in handy. We like to recommend sand bags because they won't roll around after being placed. Some people store their salt in their truck beds. We only recommend doing this if it is tightly sealed to prevent it from getting moist, and thus leaking and causing corrosion.
Why Shop RealTruck.com?
We pride ourselves on the quality of our customer service. It's something we put a lot of effort into because we want to make sure that your shopping experience is as convenient and enjoyable as the products you purchase.
We also only stock products we believe in, and from manufacturers we trust. Nobody likes subpar products, so we don't stock them. We're simple folks in that way.
If you need to talk to us for any reason at all, hit up one of our Customer Loyalty Representatives at 877-216-5446, or via live chat online. You can also reach us by e-mail, or through good, old-fashioned snail mail. What's more important than how you get in touch with us is the fact that we'll take care of all your concerns in a flash. We operate at lighting speed - we're grease lightning y'all. Your needs will be taken care of so quickly, you'll forget you ever had a problem.
See also:
Share this article
Related Posts