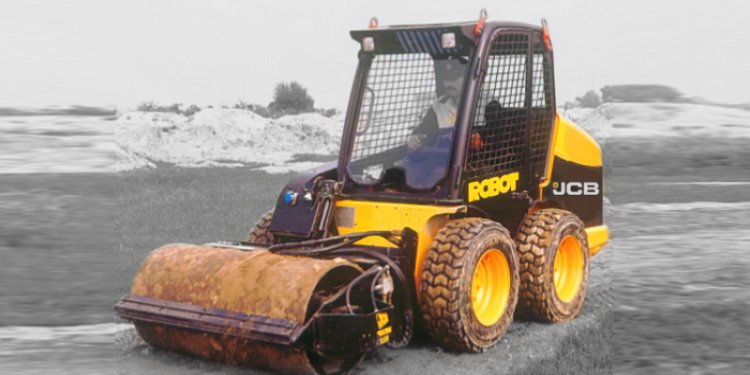 JCB Roller Compactor
Like all our compaction rollers, the JCB VM 132PD vibrating roller has been designed after a period of extensive customer consultation. That means we've built the machine our customers have always been asking for.
A superior chassis provides excellent weight distribution and axles are super-strong, making the JCB VM 132PD drum roller perfect for heavy-duty construction projects. The entire frame is intelligently designed with front-to-back oscillation for extra stability, there's a flush finish for confined environments, a large fuel tank, and a sophisticated traction control system provides great gradability.
This vibrating roller also overcomes one of the biggest problems with standard compaction equipment: over-compaction. The Automatic Vibration Control (AVC) switches off vibration when the drive lever is is neutral position. That means smooth and perfect finish also at the layer ends.
Our innovative optional Compatronic system uses a drum-mounted accelerating sensor to measure movements during compaction, transmitting information loss-free to the operator's in-cab display. As a result, operators can now receive precise information on vibrator frequency, jump operation and relative compaction values. Material density is also measured and, when the highest possible density is reached, the operator is warned via visual LEDs.
Best in class compaction comes as standard on the JCB VM 132PD vibrating roller.
Every aspect of the JCB VM 132PD vibrating roller has been designed to perform reliably.
Over-dimensioned components provide extra durability and reduced repair costs. Our soil compactor range also features a maintenance-free, lifetime-lubricated articulation joint, to reduce downtime and servicing costs and all our machines are tested and tuned on our production line before delivery.
The drums on our compaction rollers have pre-loaded rubber buffers to protect drum and hydraulic motor alike from axial pressures. A JCB drum roller also features a heavy-duty, maintenance-free centre joint to reduce downtime and servicing costs.
When the time does come for a routine service, you'll find all the components on a JCB VM 132PD vibrating roller are easily accessible, some of them from the centralised service station (containing hydraulic systems and towing pumps). The high volume fuel and hydraulic tanks are side-by-side (and well protected) under the hydraulically-lifted bonnet.
To make the JCB VM 132PD vibrating roller as productive as possible, you need to make the operator as productive (and therefore comfortable) as possible.
That's why we've designed the cab and operating environment of this drum roller to be ergonomic and comfy. Driver stands and cabins are easily accessible from both sides of the machine and the interior is spacious and intuitively designed.
The JCB VM 132PD vibrating roller has plenty of space for tools, while large windows provide 360° visibility, an excellent drum-edge view and outstanding on-site safety. Controls are precise and easy to use, with an ergonomic driving lever for exact speeds and accurate changes of direction.
Share this article
Related Posts