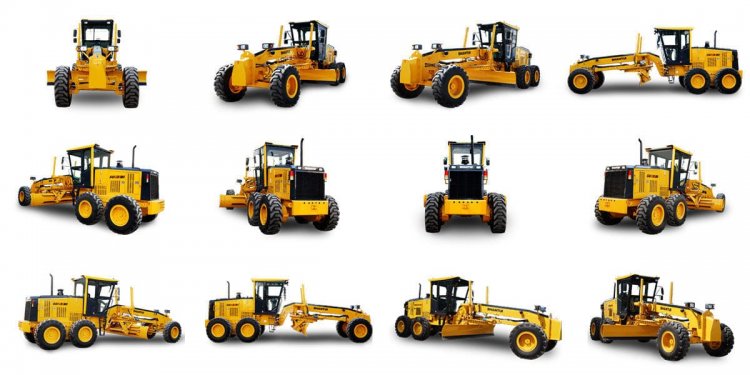 Grader machine construction
NEW from the Carlson Positioning & Machine Control Division
Find in depth information about the Site Management, Landfill, Mining, Construction, 3D Drilling, Fleet Management and Materials Management products offered by Carlson and their features and benefits. View the catalog

Read about how SUR Construction used Carlson Software on a New Hampshire roads project.
Carlson Grade 4.0 is a premiere 3D machine control software. It supports most heavy machine types, most grading, mining, drilling and landfill operations and most sensors. It supports the world's largest GNSS library.
Carlson Grade can be mounted on a pick-up truck to provide mine foremen and supervisors with real-time position and height inspection capabilities. There is no need for converting site drawings; because, this product recognizes standard .dwg files.
Carlson Grade is ideal for real-time grading applications, since heavy equipment operators can grade sites without stakes, even in blinding conditions. Instead, they glance at a screen mounted in the cab and respond to cut/fill and position information. This gives instant feedback on design performance and allows operators to achieve the proper grade with the first pass, saving both time and fuel. This also eliminates excessive movement and tramming of the machine, which results in less maintenance and cost.
Compatibility
Supports many machines with single-user interface including dozers, excavators, graders, scrapers and more
Supports most all GPS/SNSS receivers
Ease of Use
Flexible user interface as simple or as advanced as the user needs
Multiple views in profile, section and plan
Customizable screens (UDI)
Uses AutoCAD drawings and Carlson Civil surfaces, no conversion necessary
Real-time monitoring back at the office
Cut/Fill — real time across entire project
Volumes daily, weekly or anytime
File Import/Export
3D volume reports output to PDF
Direct import: .dwg.dxf, TN#, GC3, LN3
Further Benefits & Features
Multi-purpose: one system for all equipment and applications (dozer, grader, excavator, drill, etc.)
Connectivity options (new Heartbeat)
Collect and stake out points
Load up to 50MB DTM
Build pads: flat, single/dual slope
Grade check for all machines
Indicate (guidance) and Automate (hydraulic control) options
Specialized Features for Construction, Mining and Landfill Applications
Carlson at ConExpo
Carlson Software President Bruce Carlson and Randy Noland of Carlson Machine Control take viewers on a walk-through of Carlson and Carlson Machine Control.
See also:
Share this article
Related Posts