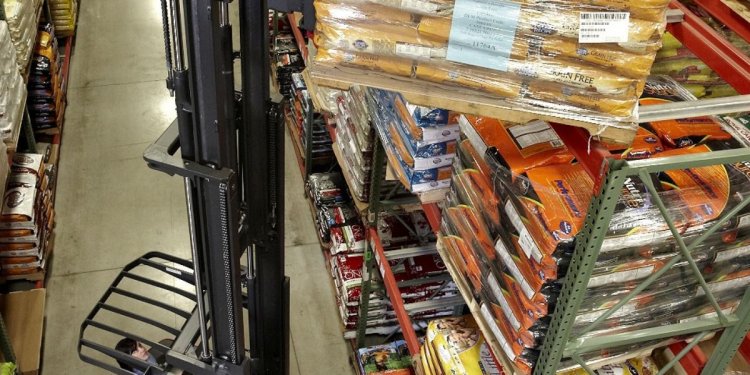 Raymond Reach truck Price
GREENE, N.Y., Sept. 9, 2015 — The Raymond Corporation's long history in innovating narrow aisle lift trucks continues with the introduction of the new Raymond Model 7200 (24 volts) and Model 7300 (36 volts) available in Reach-Fork® and Deep-Reach® configurations. Design of the new models incorporates Raymond's hallmark design philosophy Eco-Performance—an approach to designing and engineering lift truck solutions for maximum economic and ecological benefits—as well as optimum productivity, stability and maintainability.
Models 7200 and 7300 are application-driven to address customers' narrow aisle storage needs and high-volume applications. There is a broad range of battery compartment configurations, from 14.12 to 21.12 inches, with AC lift standard on all reach trucks.
Additional updates to these new-model reach trucks include strong ductile iron, bolt-on, baselegs that ensure reliable load support, which is now standard across the entire product line. The Raymond ACR System™ delivers more uptime, fewer battery changes and lower maintenance costs and helps move more product faster in narrow aisles.
With universal stance, the driver can face forward and comfortably look straight up with a clear view when handling and storing pallets. The unique and innovative open view mast design offers unprecedented visibility. A single axis control handle also is designed for comfort in a natural "shake hands" configuration and intuitive control.
"With every new lift truck, Raymond is innovating its design, and the new Model 7200 and Model 7300 lift trucks are no exception, " says Susan Comfort, product manager for narrow aisle products at Raymond. "The new trucks have tested well in performance and maneuverability, with field testing customers calling this their truck of choice."
For more information about the Raymond Model 7200 and 7300 Reach-Fork or Deep-Reach trucks, The Raymond Corporation or to locate an authorized Raymond Sales and Service Center, visit or call 800-235-7200.
Share this article
Related Posts