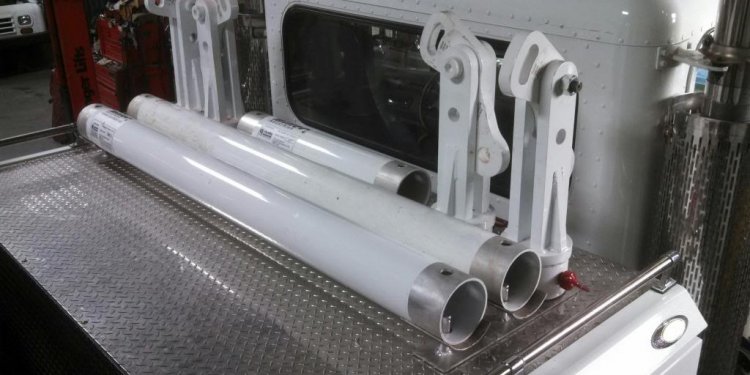 Miller Spreader
Miller Industries introduces a new spreader bar that works in conjunction with our full line of heavy-duty products. Designed for use in all types of heavy- through light-duty lifting applications, this unique spreader bar allows for executing straight vertical lifts without damaging or collapsing the sides of the casualty.
The spreader bar has three easily adjustable width positions: 100", 105" and 110", and a load rating to 20 tons (40, 000 lbs) for 40- to 60-degree inclination angles and to 15 tons (30, 000 lbs) for 30- to 40-degree inclination angles.
But the biggest advantage by far of the Miller design is the weight savings. Completely assembled, the spreader bar (minus screw pin shackles) weighs a mere 108 lbs. When broken down, the five-piece bar's heaviest part weighs just 37 lbs. No other spreader bar offers this type of capacity as well as the weight-savings advantage.
This spreader bar meets all applicable ASME standards. This means each and every spreader bar was pre-tested to 125 percent of its rating capacity. In addition, the spreader bar satisfied all certification requirements and is totally compliant for lifting regulations .
Share this article
Related Posts