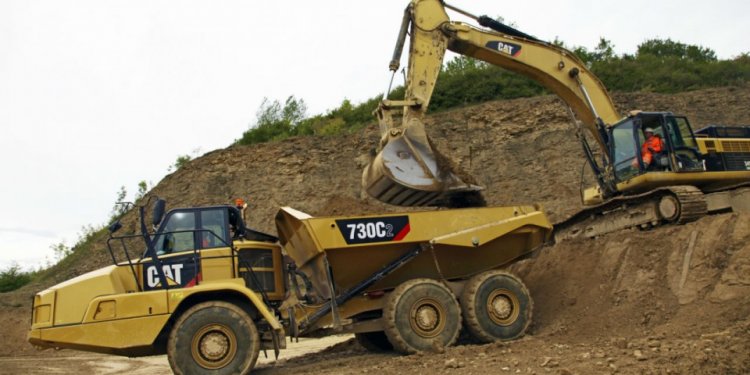 Cat milling machine
Highly capable with optional enhancements to boost productivity.
High Manueverability
Advanced steering with four steering modes provide exceptional manueverability for maximum prodcution and precision even in tight spaces.
Grade Control Flexibility
The machine provides many mounting points for sensors, as well as optional Cat Grade Control that is integrated with the machine, providing the ultimate in precision and control.
Cat Diamond Bits Option
Cat Diamond Bits last up to 80 times longer than conventional carbide cutting bits to provide greater production, up to 15% decreased fuel consumption and less wear on the machine.
Dependable Powertrain
A powerful Cat C18 ACERT engine provides 470 kW (630 hp) to a robust propel system with a diagonal cross flow design that provides exceptional traction. The pumps drive opposing track motors, front to back and side to side, to ensure the machine has power across the center of gravity of the machine. In extreme conditions, automatic traction control minimizes slippage by providing more power to tracks that grip.
Automatic Load Control
Automatic Load Control enhances machine productivity while milling. An electronic control module (ECM) continually evaluates engine rpm and controls propel speed as required to maintain peak performance for maximum output.
Loading Conveyor
The loading conveyor provides 60 degrees of swing to the right or left of center to optimize and simplify truck loading. A "boost" feature can temporarily extend the throwing distance, ensuring balanced loading of the material in the truck.
Share this article
Related Posts