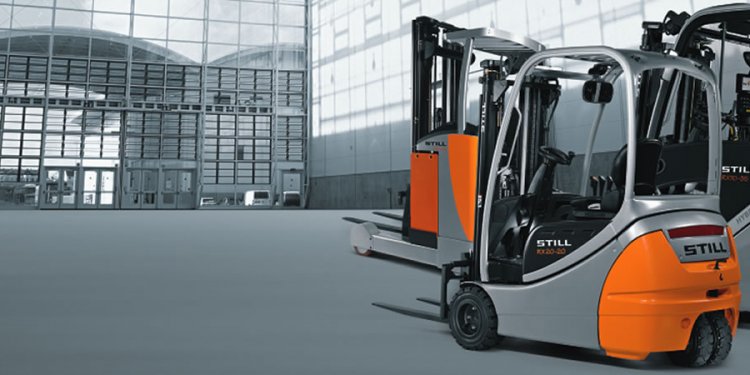 STILL Materials Handling LTD
The KION Group is a global leader in industrial trucks, related services and supply chain solutions. Across more than 100 countries worldwide, the KION Group designs, builds and supports logistics solutions that optimize material and information flow within factories, warehouses and distribution centers. The company is the largest manufacturer of industrial trucks in Europe, the second-largest producer of forklifts globally, and a leading provider of warehouse automation.
The KION Group's world-renowned brands are clear industry leaders. Dematic, the newest addition to the KION Group, is a global leader in automated material handling providing a comprehensive range of intelligent supply chain and automation solutions. Egemin Automation is a leading logistics automation specialist with a particular strength in AGVs. The Linde and STILL brands serve the premium industrial truck segment and have leading positions in most of the important markets worldwide. Baoli focuses on industrial trucks in the economy segment. Among its regional industrial truck brands, Fenwick is the largest supplier of material handling products in France, OM STILL is a market leader in Italy, and Voltas is a leading provider of industrial trucks in India.
With a global installed base of more than 1.2 million industrial trucks and over 6, 000 installed systems, KION Group's customer base includes companies in all industries and of all sizes on six continents. The company's 30, 000 dedicated and highly skilled employees generated more than €6.7 billion in pro-forma revenue for the calendar year 2015.
KION: The Name
… and what it means
The word "Kion" is taken from the language of the Massai. In the tongue of the East African warriors and nomads, "Kion(gozi)" means "Take the leadership".
KION in Chinese
In Chinese, KION means "Proud of the victory".
This expresses a core principle of the KION Group: In many countries, as in all of Europe, KION is the number one - the KION Group sets its strategy according to the values of leadership, innovation and performance in order to further develop its technological and market leadership.
KION places value on the traditional strengths of material handling, with more than 100 years experience, to ensure that it continues to provide innovative logistics solutions for its customers in the future.
Share this article
Related Posts