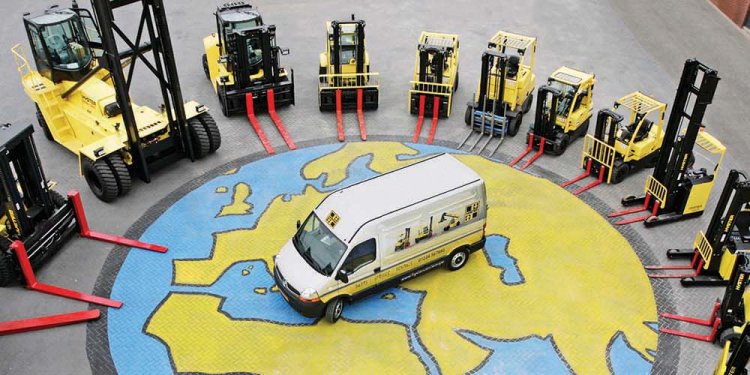 Hyster Materials Handling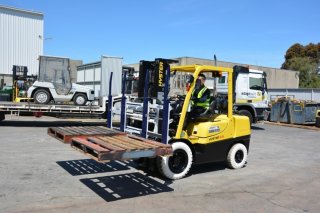 Adaptalift Hyster prides itself on its ability to meet the most challenging customer materials handling requirements.
With access to the complete range of Hyster's materials handling units ranging from small hand held pallet jacks to industry leading reach stackers, Adaptalift Hyster's customers are assured of a suitable solution.
This blog will look at some recent specialist solutions Adaptalift Hyster has been able to provide for customers.
Multi Load Handlers
For companies that place a premium on operational efficiency Adaptalift Hyster in conjunction with specialist manufacturer Cascade Corporation Australia are able to supply materials handling units capable of lifting multiple pallets at once.
The multi load handlers are designed and fitted to a forklift allowing it to lift up to three pallets simultaneously. This reduces the number of trips needed to be made whilst un/loading.
Some of the features of the multi load handlers from Cascade Australia include:
Superior visibility through and over the frame for damage free handling at all stacking heights
All steel frame for increased overall durability, eliminating flexing
Easy access cylinders can be resealed without removing for quick servicing
Bolt-on Interchangeable forks for low service cost
Full-length, fully enclosed wrap around UHMW plastic bearings provide maximum strength and full bearing support, greatly reducing wear on bearing surface
Parabolic fork heel increases longevity in this normally high-wear area
Inner forks mounted on a chrome pin for greater inner fork stability
Adjustable fork set spread for ability to handle Euro or international pallets (560 to 640)
Flameproof Materials Handling
For companies that operate in potentially dangerous surroundings where ignition sources are present Adaptalift Hyster in conjunction with partner Australian Fireproof Services are able to offer flameproof modifications to materials handling units.
As part of startup normal LPG or diesel forklifts produce sparks which are an ignition danger.
Air start systems installed on these units eliminate any threat of sparks igniting when the unit is started up or operational.
Added protection is also provided for operators with a protective plastic cabin cover surrounding the cabin, limiting operator's exposure to any dangers.
The examples shown in this blog demonstrate Adaptalift Hyster's market leading expertise in providing specialist solutions to even our hardest customer requirements.
Our partnerships with leading specialist manufacturers ensure customers are provided with the safest and most efficient solution possible.
If you are interested in any of our specialist capabilities for your materials handling fleet please contact your local Adaptalift Hyster representative to comprehensively discuss your requirements on 1300 735 338.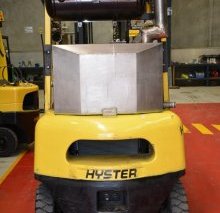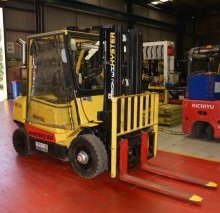 Share this article
Related Posts