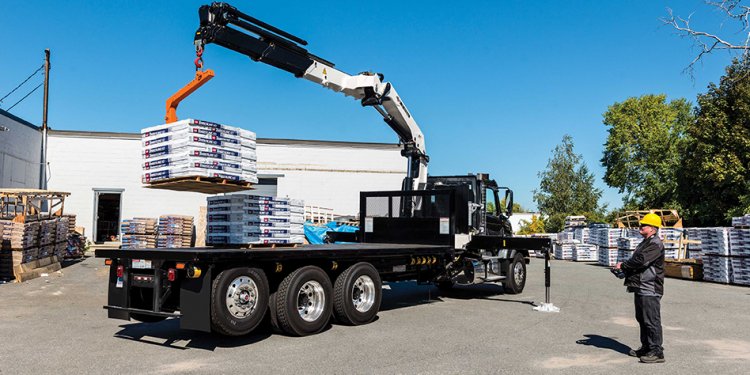 Material Handling Trucks
Eastern Lift Truck Company, Inc. was foundedin 1971 with asingularbut powerfulgoal: become the best material handling equipment service provider in the industry!
Today, more than 40 years since our founding, we are proud to be recognized as one of the premier service providers in the Northeast and one of the most successful dealerships in the United States.
Since becoming a Yale dealer in 1996, Eastern Lift Truck Company hasoften been recognized as a"Yale Dealer of Excellence, " Yale'smost prestigiousdealer recognition including an impressivestreak ofconsecutive years dating back to 2001.
Eastern LiftTruck Co. has grown from a single facility in Maple Shade, NJ (our headquarters)to a total of 16 locationsserving businesses throughout the Mid-Atlantic region including Delaware, Maryland, New Jersey, Southeastern New York, Central and Eastern Pennsylvania, Northern Virginia, the "panhandle" of West Virginia and our nation's Capitol, the District of Columbia.
Eastern Lift Truck Co. offersa stunningarray of products and services. Here is smallsampling...
New and usedaerial lifts includinglift trucks, boom lifts, telescopic forklifts, scissors lifts and mobile stock pickers from Hyster, Yale, Combilift, Load Lifter, Manitou, Navigator, UTILEV, JLG, Genie and others
New and usedpersonnel vehicles andburden carriers by Motrec and Taylor-Dunn
Fleet management asset services
Warehouse design, pallet racking and shelving
Dock equipmentinstallation and repairs including bumpers, lifts, lights, seals, levelers and shelters
Door service and repair including strip curtains, high speed and impact doors and truck restraint systems
Baler and compactor sales and service
New and used golf carts and4x4 utility vehicles from Cushman, E-Z-Go. LANDMaster and Yamaha
Industrial lighting - new installations and retrofits
OSHA and ANSI related operator training andcertification
Eastern Lift Truck Co. offers the aboveproducts and service throughoutDC, DE, NJ, NY, MD, PA, Northern VA and Eastern WV at our branches in Laurel and Newark DE, Baltimore, Hagerstown, Queenstown and Upper Marlboro MD, Franklinville, Maple Shade, Ocean and Piscataway, NJ, Brooklyn, NY, Allentown, Berwick, Reading, Warminster, and York, PA.
Eastern Lift isalso proud to be a trustedequipment and service providertovarious Federal, State and Local Governmentagenciesandsectors of the military.
We are most proud of ourfamily atmosphere andteam approach. AtEastern Lift each member of ourteam contributes ideas and grows to thebenefit ofour employees, ourcompany and our customers. Many of our dedicated staff members have been with us more than25 years (some more than 40 years!) and we even haveseveral second and third generation employees!
No matter how much we continue to grow and innovate, our core philosophyremains the same: We area service organization andourgrowth andsuccess isbuilt on providing the best customer service experience in the industry.
Share this article
Related Posts