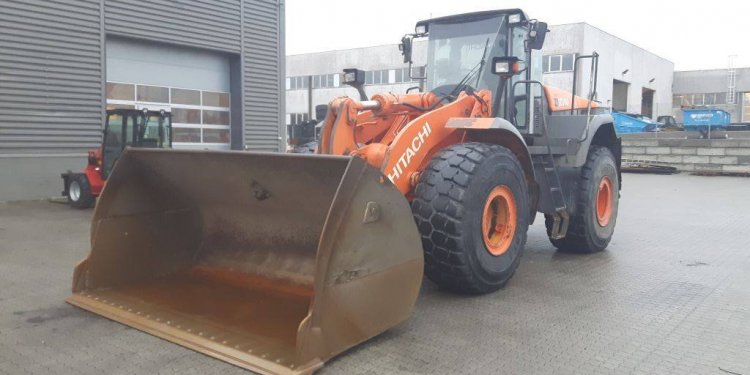 Loaders construction equipment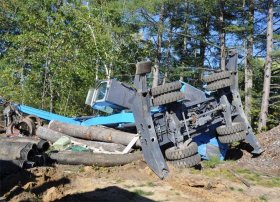 Bow Police said a front-end loader was used to tip over construction equipment that was occupied, then backed the machine at police officers and a cruiser. (COURTESY)
BOW — Police say when they responded to a report of a domestic disturbance Wednesday, a 54-year-old man operating a front-end loader charged officers and a police cruiser.
Sgt. Arthur Merrigan said when police arrived at 3 p.m., Peter Emanuel of Bow had already used the front-end loader to tip over another piece of construction equipment occupied by the victim.
"Peter ignored officers' requests to turn the machine off, at one point; he backed the machine toward the officers and a police cruiser, " Merrigan said in a news release. "The officers were able to back away and avoid the machine. Peter then drove the machine to the far side of the property where he abandoned it and fled on foot."
Two hours later, police found Emanuel on Fieldstone Drive, where he was taken into custody.
Merrigan said police would not identify the victim because the case involved domestic violence; the person was not injured.
Emanuel is charged with two felony counts of attempted first-degree assault, one felony count of attempted first-degree assault- domestic violence, one felony count of criminal mischief and two counts of resisting detention.
He was taken to the Merrimack County House of Corrections and is being held on $100, 000 cash bail.
He is to be arraigned at 11 a.m. on Thursday in the 6th Circuit Court-Concord District Division.
.
Share this article
Related Posts