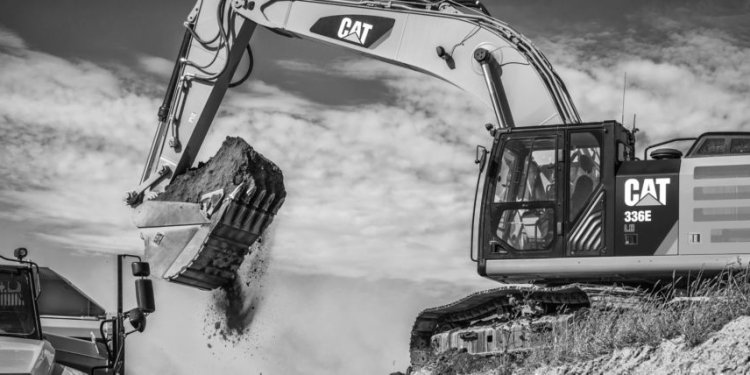 Caterpillar road construction equipment
Budgets don't always allow for machinery to be bought new and sometimes purchasing new just doesn't make sense. But unexpected demands or loss of machinery put you in the market anyhow. Why not consider a quality used machine for your construction needs? From used backhoes and excavators to used track-type tractors and skid steer loaders, Holt of California offers used construction machinery in Sacramento and Stockton, CA in varying conditions and at various price points to match the right machines to both your application and budget.
We're the California Used Cat® Construction Equipment Leader
If you're looking for top-quality Cat used construction equipment for sale in CA, Holt of California has you covered. At any given time our Cat used construction equipment inventory can consist of earthmoving equipment, trucks and more for a wide variety of applications. And because it's made by Caterpillar®, the worldwide heavy equipment leader, you know your used construction machinery is built to stand the test of time.
We Thoroughly Inspect Every Piece of Used Construction Equipment for Sale
Holt of California stands by each piece of used construction equipment we sell. Most of our used inventory comes from our rental fleet and has been checked over to ensure peak performance by our trained technicians. Each piece is then certified prior to being put up for sale. Construction equipment that has come from our rental fleet is often low in usage and hours and is a recent build model.
Industry-Best Service to Extend the Lifespan of Your Used Construction Equipment
We'll also be there to keep your machine on the job for many years to come. Whether it's routine maintenance, major repair work, a certified rebuild, emergency field service or keeping up with the latest emissions requirements, you can always count on Holt of California. We're capable of serving used Cat construction equipment as well as machines from other top heavy equipment manufacturers.
Give Us a Call or Send Us an Email to Learn More About Our Used Construction Machinery!
For information on Holt's inventory of used construction equipment for sale in California and to discuss your application needs and budgetary constraints, please contact This email address is being protected from spambots. You need JavaScript enabled to view it., (916) 275-2413. Discover what makes Holt of California the best choice for used construction equipment in Sacramento, Stockton and beyond!
Share this article
Related Posts