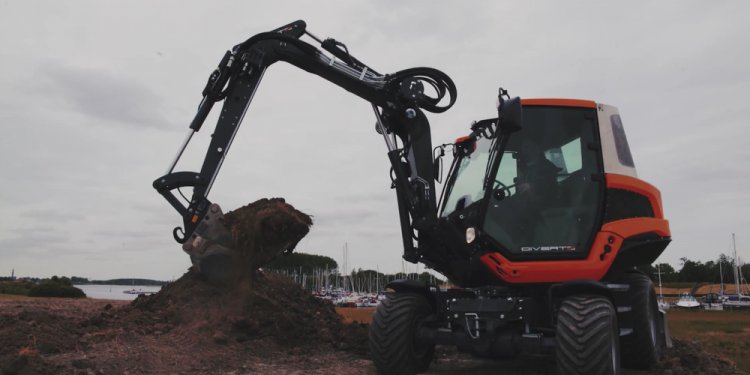 Loader and Excavator
For at least 20 years, we've been told that the backhoe loader is on its way out. Those predicting its demise have argued that the backhoe is not valuable, and that it's replaceable by newer machines. If that were true, why has the backhoe loader continued to earn a spot in operators' fleets? Granted, the mini hydraulic excavator has proven a top contender for the same spot, but it's not always a matter of which is superior to the other—it's quite the opposite, actually. People are comparing the benefits of mini hydraulic excavators and backhoe loaders side by side to figure out which is better for their individual equipment requirements.
It's unrealistic to replace one with the other because both have strong benefits in certain situations. Our product experts have come up with an easy guide on how to determine whether a mini hydraulic excavator or a backhoe loader best fits your business needs.
Which One Makes More Sense?
Mini hydraulic excavators and backhoe loaders both have strengths and weaknesses—the key is to ask the right questions and figure out which is better for your specific situation. Versatility, mobility and transportability are the top three areas in which the backhoe loader and mini hydraulic excavator differ. Below are some questions to consider: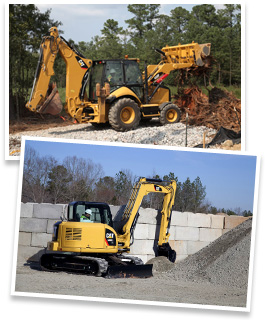 Which machine will be more appropriate for my application? Backhoe loaders can perform not only trenching, lifting, excavating and loading jobs, but it can also travel at higher speeds in a wide variety of applications including snow removal. Mini hydraulic excavators are compact and lightweight to minimize track marks and top ground damage. They're also capable of a 360-degree swing. How large is my jobsite? Backhoe loaders can travel easily across a jobsite to complete more than one task, and a extended line of work tools improves versatility. Mini hydraulic excavators can fit through small gates and around crowded sites to complete jobs in tight spaces, like occupied parking lots and indoor projects. How far apart are my jobsites? Backhoe loaders can drive 25 mph on road surfaces between worksites. Mini hydraulic excavators can be transported by trailer or utility truck from one jobsite to another for easy transfer.
Sometimes we can gather insights on what to expect for upcoming projects from different types of customers. For example, home owners are likely to need septic system repairs in a small area, so you'll need a smaller machine that can maneuver in tight spaces and won't make much mess. However, a bigger, faster machine would be required to repair a sewer system for a large high school building.
Share this article
Related Posts