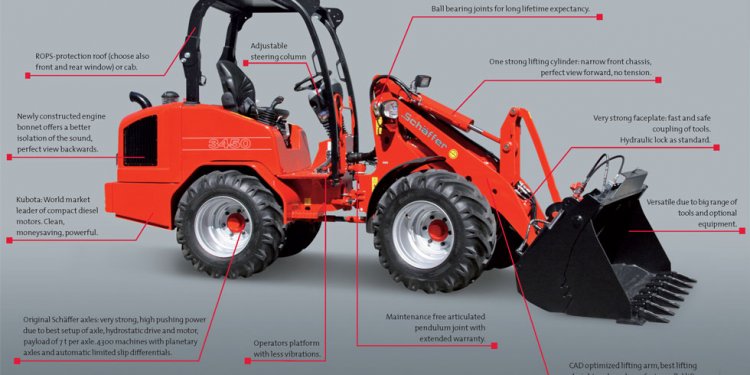 Compact Articulated Loaders
Avant compact articulated telescopic wheel loaders are powerful 4 wheel drive loaders with a telescopic boom. These are powerful machines with a huge range of attachments (over 100 of them) to tackle numerous different applications and help your crew be versatile and flexible. Avant loaders are even more versatile than compact tractors, by giving you the right tool for the job, every time.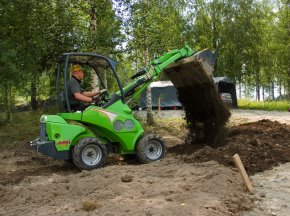 - Capacities from 1, 200lbs to 3, 100lbs
- Lift Heights from 108" to 121"
- Horsepowers from 20hp to 50hp
- Road Speeds up to 16mph (750 Series)
- Over 100 Attachments
- Articulated Steering
- Telescopic Boom is Standard
- Turf, Construction & Agricultural Tires Available
Avant Tecno USA is the wholly-owned U.S. division of Avant Tecno Oy, a designer and manufacturer of compact multi-functional Avant wheeled loaders and attachments. Avant products, available from YES JCB, are versatile, powerful, compact, innovative and durable in all working conditions. This is why Avant is the market leader in loaders with operating weight under 4, 400lbs.
Avant Tecno Oy was founded in 1991. Since then it has produced many innovative solutions in the field of multi-functional loaders and attachments. Product development coupled with a commitment to superior engineering has always been and will be one of the most important factors in Avant's success.
Manufacturing, product developing, sales and marketing are located in Ylojarvi, Finland. In addition, Avant has its own subsidiary sales office in Elk Grove Village, IL. Elsewhere in the world, Avants are sold through a competent and comprehensive importer-dealer network.
Avants can be found working almost anywhere in the world. Today there are over 25, 000 Avant loaders working all over the world.
Avant multi-functional loaders are manufactured in the Ylorjarvi plant with the most modern production technology available. Sheet metal cutting happens with automated laser cutting machine, welding is done with a complete robot welding line and painting is done on an automatic powder coating line. All processes are strictly controlled by the Avant quality control system, which also guarantees that all machines are thoroughly tested before delivery.
Share this article
Related Posts