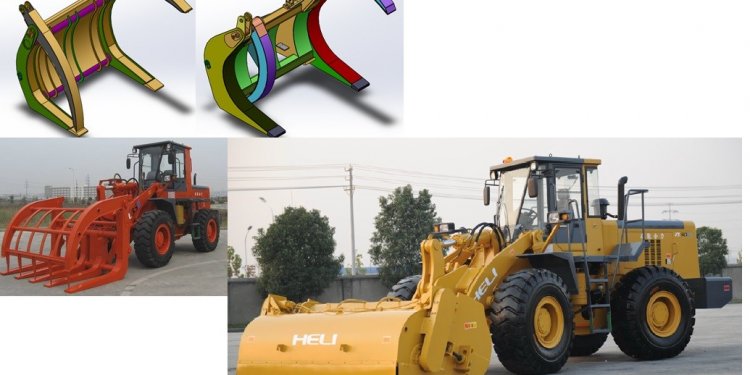 Wheel Loader Attachments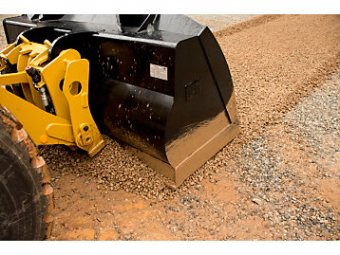 Caterpillar Attachments now offers a Performance Series flat-floor bucket designed specifically for Cat® M and K Series small wheel loaders. The new flat-floor buckets are general purpose buckets that incorporate a specially designed long floor and a rear cutting edge to provide optimum results and productivity when performing light grading or back-dragging—while retaining all the premium loading-characteristic of the Performance Series.
Performance Series Buckets feature curved side bars to promote an aggressive cut, as well as better rollover, and also incorporate a wide-throat design for easier loading and increased fill factors. Compared with competitive flat-floor buckets of the same rated capacity, the Cat Performance Series models have higher fill factors, averaging 110 percent, resulting in greater productivity and lower costs per yard.
The reinforced side edges, corner and side-edge protectors, plus the bolt-on cutting edge or weld-on teeth significantly extend the life of the bucket's base surfaces, and an integrated spill guard and material-deflector plates protect the bucket linkage from spill-over. The long-floor models also work well with laser control during forward grading, and the rear cutting edge is designed to leave a quality finish when back-dragging.
The new Performance Series flat-floor buckets are available in rated capacities from 3.0 to 3.8 cubic yards (2.3 to 2.9 cubic meters) and with a choice of interfaces—pin-on, Fusion™ coupler, or ISO.
# # #
Note to Editors: Caterpillar rolls out products and services in each of its territories at different time intervals. Although every effort is made to ensure that product information is released only after Caterpillar has received confirmation from our dealer network, our plants, and our marketing subsidiaries that products and services are available in the relevant region, editors are kindly requested to verify with their local dealer for product availability and specifications.
Share this article
Related Posts