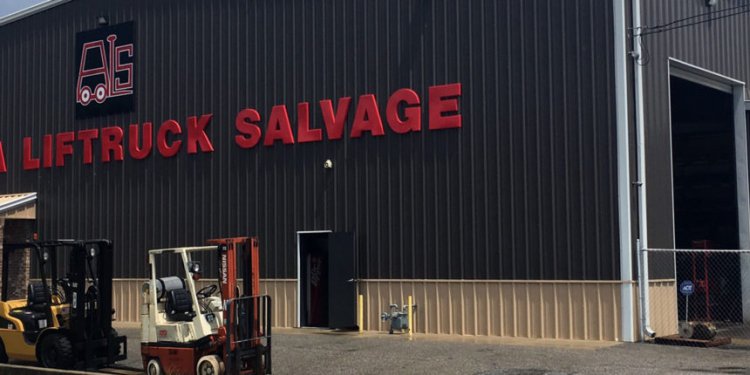 Parts of Forklift Truck
Are you new to forklifts? Or just need a quick review? This blog is the first instalment of a four part series that will focus on getting you familiar with basic forklift terminology or recap on basic forklift terms that you might already know.
Today we will begin with a short introduction to the basic features of a forklift. Familiarise yourself with the picture below labelled with the important forklift features and also find a small description of them. We will now run through them individually.
Mast: The mast is the vertical support that permits raising and lowering the load.
Carriage: A support structure where the forks are attached or mounted.
Back Rest: Attached to the carriage and prevents the load shifting backwards, it protects the mast cylinders hoses as well as preventing any goods falling through the mast and hitting the operator.
Fork (Tynes): The cantilevered arms attached to the load carriage, that engage the load.
Lift Cylinder: Controls the amount by which the mast structure, forks and carriage may be raised or lowered in the vertical.
Overhead Guard: A framework/roof, providing overhead protection for the operator from falling objects.
Tilt Cylinder: Controls the amount by which the mast structure, forks and carriage may be tilted beyond the vertical position, forward or backward.
Rating Plate: This is used to inform users of the maximum load a forklift can legally carry.
Counter Weight: The weight installed by the manufacturer to give stability to the machine under load.
We hope you've enjoyed the first part of the Forklift Terminology Series and next week we will move onto Part 2: Forklift Manoeuvrability and the simple forklift terminology that relates to it. Until then have a great week and if you have any questions or comments please feel free to leave them below.
Share this article
Related Posts