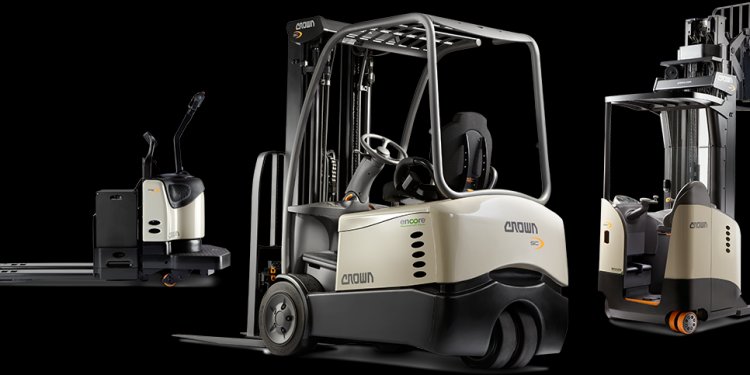 Electric Forklift trucks
The best-selling forklift truck of the RX family – with over 50, 000 units produced – is now better than ever: following a comprehensive overhaul, this smart electric forklift truck now sets new standards when it comes to the movement of heavy goods weighing between 1.4 and 2 tonnes. What's more, this vehicle has another advantage when it comes to energy usage: never before has it been easier to keep an eye on how much electricity you are using. A display shows you at a glance just how many hours of use the vehicle has left using the current driving program. The RX 20 is a fantastic all-rounder for the fast transport of goods, both over short and long distances, and is ideally suited for combined indoor and outdoor use, making it the perfect forklift truck for a range of applications. This includes drinks, fruit and vegetable storage in the food and drinks industry, as well as applications in printing firms, freight carrier receipt and dispatch of goods and multi-shift operations in the car industry, e. g. for the provision of equipment on production lines.
RX 20 Li-Ion
The RX 20 Li-Ion is an efficient and compact bundle of energy which guarantees optimum availability. Its lithium-ion battery can be charged to 60 % in just 40 minutes and allows for easy interim charging of the truck, while the charging process itself is approximately an hour faster than for conventional lead batteries.
What's more, the lithium-ion battery lasts around twice as long as a lead battery, is maintenance free and can be used in a cold store. And it breaks new ground when it comes to safety too: every battery cell is monitored in real time. The RX 20 Li-Ion is the ideal electric forklift truck for extended periods of operation in industrial, trade and logistics applications.
Share this article
Related Posts