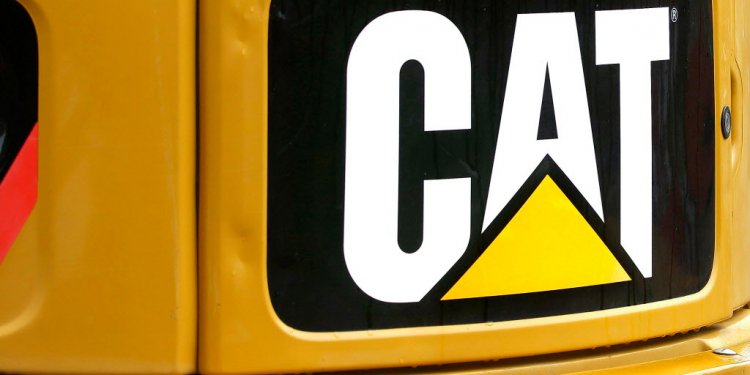 Caterpillar Earth Moving Equipment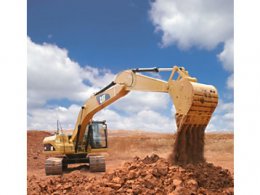 Caterpillar has been active in India since the 1930s. Today, together with our dealers, we employ more than 10, 000 people.
Our presence in India
Our India presence includes state-of-the art manufacturing facilities, high tech research and development, as well as numerous global support organizations. Caterpillar employees, dealers and facilities are located at hundreds of locations to serve and support our customers and respond quickly to their needs. Our products, services and technologies fall into the following lines of business:
Mining and Quarry
Caterpillar manufactures 60 and 100-ton off highway trucks (OHT) in India for the domestic and export markets. We have recently introduced the 240-ton mining truck in India.
Power Generation
Caterpillar offers a range of prime power and standby options to meet the varying needs of our customers. Given below are some examples of Caterpillar's power applications:
Hindustan Construction Company Ltd. (HCC) uses Cat® Power in its 'Cold Desert' zone Nimoo-Bagzoo and Chuktak sites in Kargil area of Jammu & Kashmir.
Oil & Natural Gas Corporation Limited (ONGC) is replacing all of its existing engines with more than 170 Cat 3512B engines over the next 3 years.
The Indian Navy, Coast Guard and Customs patrol the 7, 000 kilometers of India's coastline with ships running on Cat power.
ABG Shipyard, India's largest private ship builder ordered 20 Caterpillar 3516B HD Petroleum Power Modules.
Construction
Cat machines are working around the clock in the construction of the 2000 MW Hydroelectric Power Project at Subansri, Arunachal Pradesh, which includes digging and moving 1.14 million m3 of soil, civil works for diversion tunnels, coffer dams and concrete gravity dams, etc.
Road works
Whether it is in the Golden Quadrilateral or the national road corridors, Cat machines are deployed at every stage of the road construction from embankment to road finishing.
Petroleum
Cat reciprocating engines and Solar Turbines, enable gas compression for key customers including Reliance, ONGC, British Gas, CAIRN India and OIL India.
Rail
Electro-Motive Diesel Inc. (EMD) is the world's leading manufacturer of Diesel Locomotives with a turnover of $1.8 billion. It celebrated 50 years of bringing the latest Diesel Locomotive Technology to the Indian Railways in 2009. Currently EMD fully supports the ramp up of production at DLW to manufacture up to 200 locomotives per year. The Indian Railways deems locomotives powered by EMD technology and equipment to be highly reliable with an impressive availability rate of 91 - 95 percent.
Services
Cat Financial: Caterpillar Financial Services Asia Pte. Ltd, together with its two Indian dealers, Gmmco and TIPL, have entered into an agreement with the following key infrastructure focused banks - ICICI and HDFC Bank and NBFC's [Non Banking Finance Company] Tata Capital Services and Magma (collectively referred to as Preferred Financiers Suppliers), to support the sale of the full range of Cat products sold in India. The collaboration agreement will give customers in India new finance options for the purchase of Cat machines and power systems, which are being used to fuel growth and sustainable development in India.
Finance Shared Services: Like our customers, our internal partners require effectiveness and efficiencies. For that, Caterpillar India houses the Asia Pacific Shared Services Center in Bangalore. The center provides Transaction Accounting, General Ledger and Financial Analysis services to more than 40 legal entities located across India, China, Singapore, Australia, Indonesia and Japan. The combined workforce of 170 is comprised of qualified Chartered Accountants, Cost accountants and postgraduates in Finance.
Cat Logistics: When the world is your market, you learn how to move quickly and efficiently. Based in Bangalore, Cat Logistics, India serves global clients in sectors such as aerospace and defence, automotive, consumer durables, high-tech and electronics and industrial.
Share this article
Related Posts