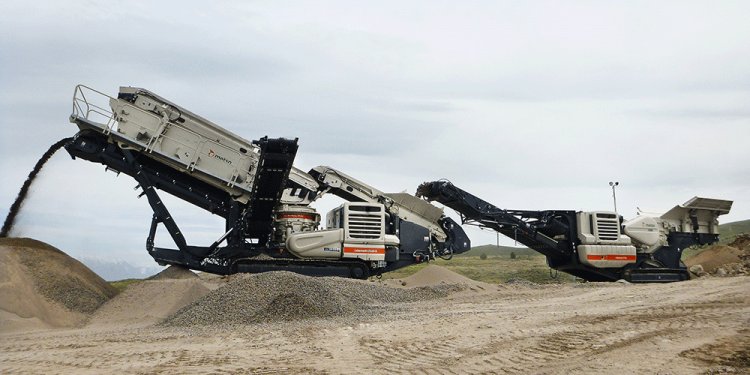 Jaw Crusher Operation

Jaw Crushers and How They Operate

Jaw Crushers, How Do They Work?
Below Is A Animated Gif Showing
How A Jaw Crusher Crushes
Flash video of Mini Jaw Crusher will play. May have to click on browser "Allow Active X blocked content" to play
Illustration Of How Jaw Crusher Crushes
A Jaw Crusher is one of the main types of primary crushers in a mine or ore processing plant. The size of a jaw crusher is designated by the rectangular or square opening at the top of the jaws (feed opening). For instance, a 24 x 36 jaw crusher has a opening of 24" by 36", a 56 x 56 jaw crusher has a opening of 56" square. Primary jaw crushers are typically of the square opening design, and secondary jaw crushers are of the rectangular opening design. However, there are many exceptions to this general rule.
A Jaw Crusher reduces large size rocks or ore by placing the rock into compression. A fixed jaw, mounted in a "V" alignment is the stationary breaking surface, while the movable jaw exerts force on the rock by forcing it against the stationary plate. The space at the bottom of the "V" aligned jaw plates is the crusher product size gap, or the size of the crushed product from the jaw crusher. The rock remains in the jaws until it is small enough to pass through the gap at the bottom of the jaws.
Photo of 24 X 32 Jaw Crusher
Return To Crushing Page
Share this article
Related Posts