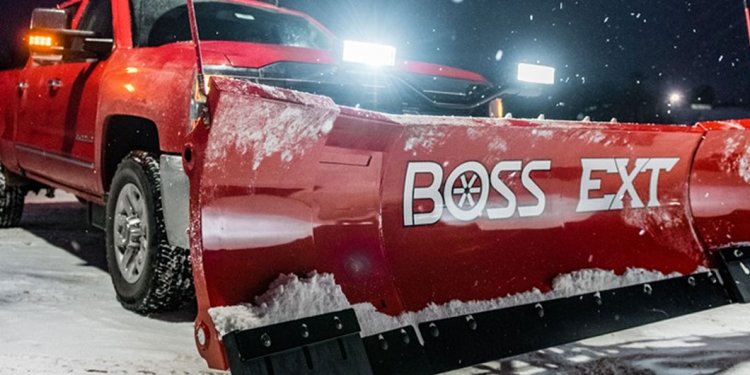 Mechanic Truck cranes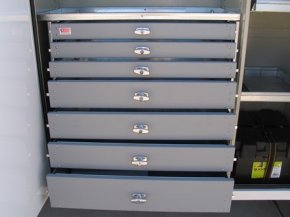 Steel Mechanics Drawers
The heavy duty mechanics drawer cabinet features dividable drawers (4 drop in dividers per drawer) and each drawer is rated at 500 lbs. With all of this space and capacity, even the most cluttered operator should have enough storage to become organized. The mechanics drawer cabinet stores in the street side front vertical compartment making access to your tools quick and easy.
Auxiliary Lighting
Auxiliary lighting can be your best investment when working in low light conditions. From large halogen work lights to small incandescent work lights to amber beacon lights, Knapheide can fulfill your auxiliary lighting needs.
Cargo Area Enclosures
You may haul oversized equipment or supplies in your cargo area that require protection from the weather or theft. Knapheide has devloped several different cargo area cover options. If you would like to keep your oversized items out of the weather Knapheide's tarp cargo cover is an ideal option. If your oversized items require security, check out the Telescopic Sliding Roof with a stainless steel lockable handle.
Compressors
Regardless if your job calls for a reciprocating or rotary screw compressor, Knapheide has access to a compressor to fit your needs. Knapheide utilizes only the highest quality compressor suppliers so you can count on your equipment when you need it most out in the field.
Hydraulic Cranes
Knapheide can provide you with the right hydraulic crane based upon your needs, regardless of crane brand or size. Knahpeide has access to most all of the leading crane manufacturers, giving you the most comprehensive selection of hydraulic cranes. Whether your job requires a 3, 000 lbs. or 14, 000 lbs. hydraulic crane, let Knapheide spec the best one for you.
All In One Power Systems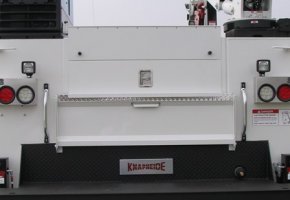 Anti-idling regulations have forced many to rethink the way they power their auxiliary equipment on their work truck. All-in-one power systems have gained much popularity in the last few years. Knapheide has vast experience spec'ing and installing all-in-one systems powered by diesel (Tier IV complaint) and gas engines. Choose from a variety of brands to best suite your requirements.
Lube Skid
Give your Mechanics Truck preventative maintenance capabilities with a lube skid. Lube skids from Knapheide come in a variety of configurations, including tanks dedicated to oil, antifreeze, grease (drum), and salvage. Hose reels can be placed in a variety of locations, including within compartments or on top of compartment tops. Product tanks are top fill for easy re-fill operation.
Welders
Welders are essential to mechanics in many different industries: agriculture, heavy construction, mining, and more. Knapheide can procure and position the right welder on your Mechanics Truck. Choose from gas or diesel powered with various welding (stick, MIG, TIG, flux core) and cutting capabilities. Knapheide can position the welder in many different spots depending upon where you want to access it including on the top of the compartments, within the cargo area, or leading out of a compartment.
Aluminum Mechanics Drawers
Mechanics drawers are constructed of lightweight yet durable aluminum alloy (manufactured by C-Tech). Aluminum drawers are available in a wide variety of configured packages which include a combination of 3", 5" and 7" drawers. Dividers are also available to further organize drawers for small tools and hardware. The patented Motionlatch handle provides effortless opening and closing on each drawer. Standard Duty drawers slide on ball bearings and are rated for a maximum of 250 lbs. Rugged red powder coat provides a long lasting finish.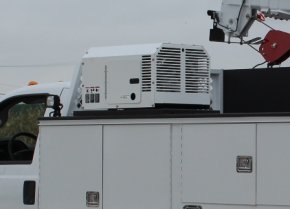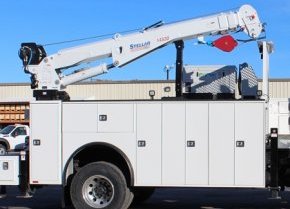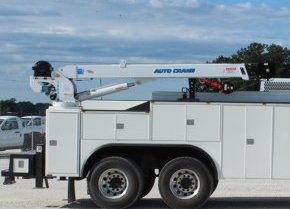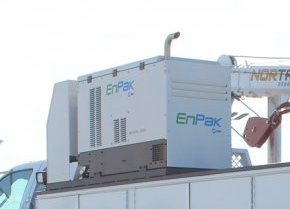 Share this article
Related Posts