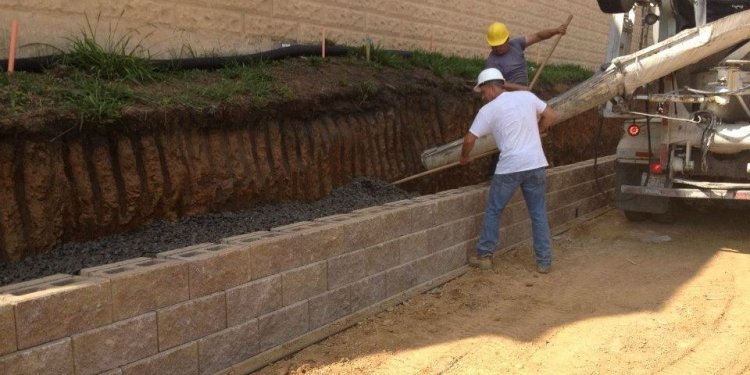 Concrete truck volume
Using stakes, twine, a tape measure and a level, stake out the boundaries. Be sure to consider such factors as drainage, nearness to tree roots and sufficient space for forms. Now you are ready to remove the topsoil and level out the area, taking dirt from the high places to fill the low spots. Remove enough soil from around the edges to permit room for slab forms.
Build strong forms
Path or patio forms are usually made with planks set on the edge and braced with heavy stakes on the outside, at 300mm intervals. Spreaders may be staked in to be removed after the concrete is placed.
Reusable forms should be precoated with oil or varnish. Take care not to use coatings which might stain the concrete. For good drainage, pitch the surface 10mm per metre in the desired direction. The sub-grade and the forms should be thoroughly soaked the night before the pour and dampened again before the truck arrives.
Make way for the truck
A 5m 3 concrete truck is 2.4m wide, 3.3m high and loaded weighs about 20 tonnes. The truck is approximately 8m long with a turning circle of 11m.
Before directing a truck onto your property make sure that it will not pass over any dry wells or other hidden weak spots. Protect your lawn or driveway by laying down planks for the truck to pass over. If the truck is to be driven between the forms over the sub-grade, use of planking will help to avoid deep ruts. If you are building a driveway, make sure the forms are wide enough for the truck to drive between them. This will greatly expedite placing and save you the trouble of transporting the concrete in a wheelbarrow.
Have some help available
You will save time and money if you are ready for the truck when it arrives. This means having all preliminary work done and sufficient tools and help on hand to handle the concrete. Among the tools you will need are several shovels, one or two rakes, a 100mm x 50mm piece of timber for screeding, wood floats, steel trowels and a grooving tool.
Share this article
Related Posts