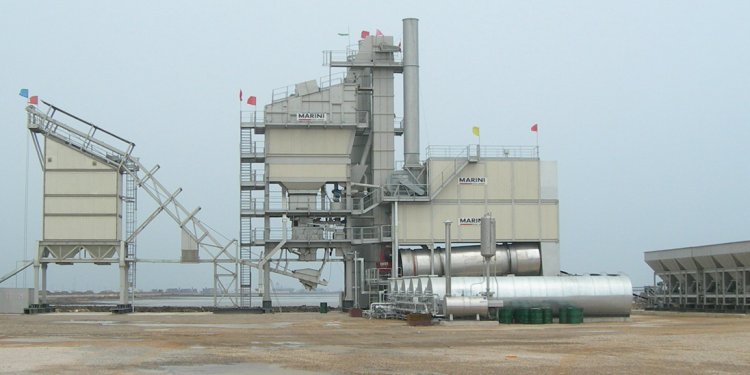 Marini Asphalt plant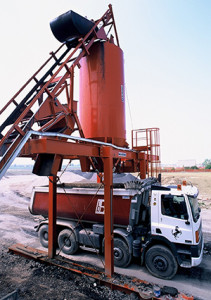 If you need to produce asphalt in the vicinity of road building sites, mobile asphalt plants offer the best solution for you. Mobility means greater flexibility and allows you to easily and quickly move the asphalt plant as near to the road building site as possible, making great savings on the cost of transporting the mixes between sites.
The market offers an ample range of mobile plants, but only a few of these are able to satisfy the most stringent quality regulations, especially in terms of the grading curve. There is no doubt that ROADSTAR falls into the last category and represents a mobile plant that makes no concessions on the quality of asphalt it produces.
Mobility and performance
It was MARINI's intent to develop ROADSTAR to unite speedy transfer and assembly operations with a high quality asphalt product. The guide lines implemented by MARINI designers resulted in mounting ROADSTAR components on axles for transport. Pre-wiring in the factory with plug and socket cables has reduced assembly time, while the self-supporting metal foundations allow the plant to be erected on stabilized ground (2.5 kg/cm2), without the need of concrete foundations.
All plant components are easily accessible and totally safe, both during the production and maintenance procedures. Aggregate cold feeders, bag filters, bitumen storage tanks, asphalt storage tanks and filler silos can all be supplied as mobile components or easily transported units, depending on the actual requirements of the client.
Recycling with a mobile plant
Clients interested in the mobility of their asphalt plant do not need to waiver the advantages offered by using RAP material. ROADSTAR can be fitted with a drum ring, which allows as much as 25% RAP to be used.
Options
The MARINI plant has a wide range of components and accessories specially designed to satisfy the needs of the clients who want to get the most out of their plant.
Super mobility
A set of mechanical or hydraulic lifters can be fitted to the bag filter unit to assist positioning. Also the cold feeders, fuel storage tanks and bitumen tanks can be fitted with similar lifters. On request, trailers can be equipped with suspension for transporting chasses safely up to 70 kph
Kit for special products and additives
ROADSTAR is designed for use with special additives (fibres, colourants, polymers) which can be added to the formula.
Share this article
Related Posts