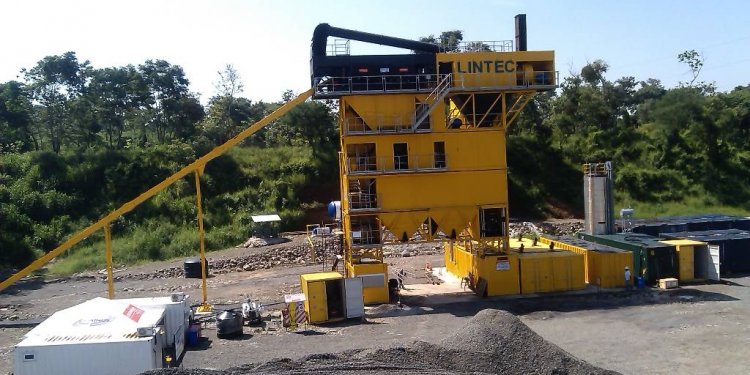 LINTEC Asphalt Plants
In 1919 Eduard Linnhoff founded the company Eduard Linhoff Maschinenfabrik in Tempelhof, Berlin. Right from the beginning, Linnhoff produced road construction machinery such as asphalt plants, asphalt sprayers and mastic plant machinery such as asphalt cookers and finishers.
In the 60s the Screen Drum concept for Asphalt Plants was developed by Linnhoff. This unique technology eliminated the use of hot elevator and vibrating screen used in conventional Asphalt Batching Plants. This concept not only reduces plant maintenance but also fuel consumption, reducing overall operating cost. Since then, a number of Screen Drum patents have been established.
In 1970 Klaus Thesenfitz, the grandson of Eduard Linnhoff, took over the company. With the foundation of LINTEC in the 80s innovation continued – the Double Screen Drum was integrated in the world's first Asphalt Mixing Plant in 100% ISO sea containers. In addition containerized Concrete Batching Plants were developed. Since then LINTEC has been the world leader of containerized Mixing Plants offering numerous advantages in comparison to conventional plants due to their modular construction. A wide range of plant capacities as well as adequate optional equipment are available to suit the specific requirements of every jobsite.
Share this article
Related Posts