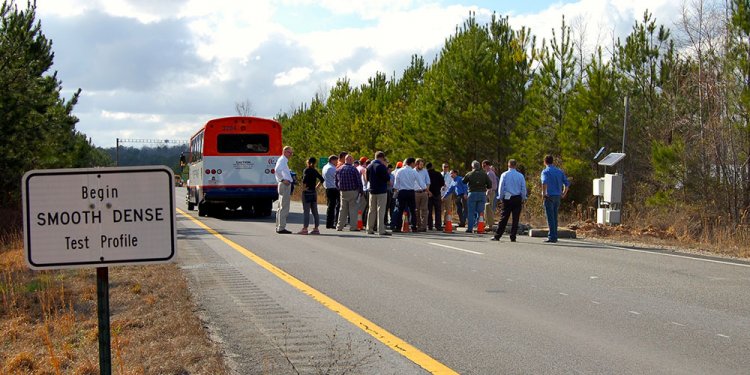 Asphalt Training Courses
The Superpave Asphalt Qualification Program operates under principles set forth by Kentucky specifications and federal mandates requiring that knowledgeable, well-trained employees be involved in paving operations. These measures insure cost-effectiveness and quality workmanship. This training program reviews Kentucky procedures, familiarizes experienced technologists with important new practices, and provides an overview of information used on a daily basis in HMA testing. The Superpave Asphalt Qualification Program offers two different qualifications: Superpave Plant Technologist (SPT), Superpave Mix Design Technologist (SMDT)
Fees
$800 Superpave Plant Technologist (SPT)
$800 Superpave Mix Design Technologist (SMDT)
Fee includes all materials, refreshments, and lunch. NOTE: Payment is required in advance, except employees of the Kentucky Transportation Cabinet.
Agenda
To reduce overtime and travel during this time of budget restrictions, course times have been set as follows: The on-site registration desk opens and sign-in begins 30 minutes prior to the scheduled class start time. Most classes begin at 8:00 a.m. or 8:30 a.m., and adjourn between 3:00 p.m. and 4:30 p.m. You will receive exact times through your confirmation letter two weeks prior to the course.
Attendance
To help a participant get the most out of each training course/workshop, attendance is limited. However, without the required minimum of 15 people, a course will be cancelled. All courses are subject to change. If there are any changes, the registered party will be notified immediately. Click on the course descriptions listed above to register. NOTE: State employees wishing to register for a Asphalt Training & Testing course should contact their District Training Coordinators. All state registrations must come to us from the Training Coordinators.
Cancellation
If you are registered and cannot attend, please let us know at least two business days prior to the workshop. If we do not receive advance notice of your cancellation, you will be charged the full registration fee. Someone may substitute for you at any time. All cancellations will be given a cancellation number.
Share this article
Related Posts