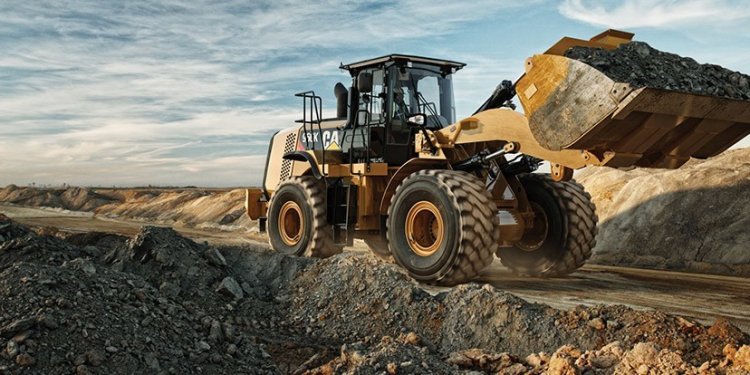 Used Wheel Loaders
A front end loader is primarily designed to do one thing - lift heavy loads of loose material and transport it over a short distance. Just because that is the most common application for a front end loader doesn't mean that it can't do other things. On the contrary! A loader can frequently be outfitted with a variety of useful implements, like hay bale grapplers, scraping blades, clamshell buckets, and pallet lifts. It is this flexibility that makes a front end loader so popular on the job site. When researching front end loaders for sale, it is important to recognize all of the applications of this versatile tool and how it may improve your effectiveness and efficiency.
Common Uses for a Front End Loader
A typical front end loader is wheel driven, versus the tracks that you normally see on a bulldozer. These wheel loaders enjoy quieter operation, a lighter footprint, and better maneuverability versus tracked machinery. There are track-driven front loaders available, though - they claim the benefit of enhanced traction on loose or muddy surfaces, and are designed to better resist damage from jobsite hazards that might pose a threat to rubber tires. Wheel loaders are commonly seen transporting material such as gravel, fill dirt, and other loose materials over short distances at a job site. These loaders are also equally adept at moving steel beams, masonry materials such as block or brick, and tools to various locations on site. Front end loaders work hard and can be employed to complete multiple tasks.
Searching for a Loader
There are multiple manufacturers who offer front end loaders for sale and we carry an extensive selection of these machines. Using our search tool, Rock & Dirt provides you access to a massive inventory of new and used track and wheel loaders for sale. Caterpillar, John Deere, and Volvo are but a few of the makes offered, with a wide range of models to choose from. Regardless of the specific application you are searching for, we have the machine to fit your needs!
Share this article
Related Posts