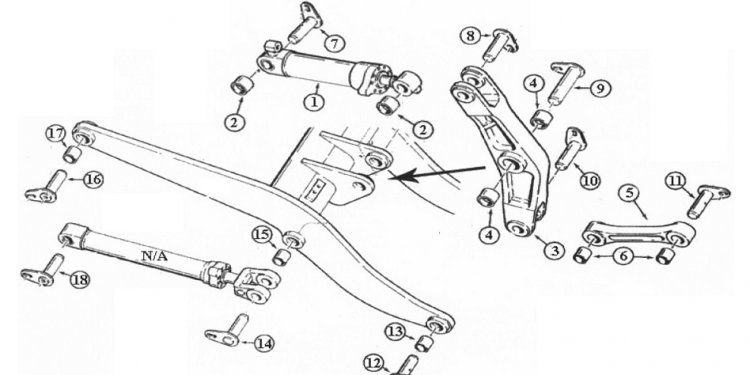 John Deere Wheel Loaders Parts

John Deere. A name synonymous with the Agricultural Industry. In 1837 Blacksmith John Deere produced his first truly Ag product, an innovative plow that was formed and polished so as to be "self-cleaning" in the sticky Midwest prairie dirt. Other plows of the time were made of cast iron and, though well suited for sandy loose soil, clogged and needed constant attention in this type of environment.A hit, Johns plow propelled him into a popular business. 1852 brought about the buyout of some initial investors and the Blacksmith's shop became known by different names. John Deere & Co, Moline Plow Manufactory and simply John Deere. In 1863 the Company made its first "ride on" implement, the Hawkeye Riding Cultivator. The business was incorporated in 1868 as Deere & Company, Inc.. After the death of John Deere in 1886, the Company continued diversifying and growing, even producing bicycles in the 1890's for a brief time. In 1918 Deere & Company purchases Waterloo Boys Tractors but it isn't until 1923, with the introduction of the Model D, that a tractor is made with the Deere name.
Item #: LPSMG9825924R

LPS Price: , 280.00

Reman - Hydraulic Single Drive Pump, Left Side for John Deere OEM MG9825924

This is the rear drive pump located closest to the engine.

Learn More


Item #: LPSKV23168

LPS Price: .36

Gear Pump Seal Kit for John Deere OEM KV23168

Learn More


Item #: LPSAT224355

LPS Price: $1, 123.95




Item #: LPSMG9825925R

LPS Price: $1, 543.50

Reman - Hydraulic Single Drive Pump, Right Side for John Deere OEM MG9825925

This is the gear pump end located away from the engine in the front of the machine.

Learn More


Item #: LPSAM100808

LPS Price: 6.47

Nippondenso 12V Alternator for John Deere OEM AM100808

Learn More


Item #: LPSMG771716

LPS Price: 8.93

Radiator for John Deere OEM MG771716

Dimensions: 17 3/4 x 18 x 2

This Model has Solder Coated Fins.
Use with a Diesel Engine.

Learn More


Item #: LPSTY15863

LPS Price: .60




Item #: LPSTY15861

LPS Price: $68.60




Item #: LPSAM38332

LPS Price: $558.94




Item #: LPSKV20572

LPS Price: $576.71

Radiator for John Deere OEM KV20572

Dimensions: 19 1/4 x 19 1/4 x 2

Learn More

In 1970 JD entered the skid steer market with the introduction of the Model 24. A 37hp Wisconsin VG4D engine powered this handy machine. It could be purchased with and without Roll Over Protection Structure (ROPS), which consists of an open cab structure which offers the operator protection not only from roll overs but, to some extent, falling objects as well. The mid-80's to mid-90's brought us the 300 and 75 series as well as others. With 2005 came the introduction of their Compact Track Loaders to the marketplace.

CTL's replace the wheels of a skid steer with an undercarriage on each side of the machine and rubber tracks.
Launched in 2016, the G Series turns things around from the industries "bigger is better" mindset. To quote John Deere, "It's not the size of the machine in the work, it's the size of the work in the machine". G Series machines offers versatility and variety in several forms. Vertical and radial lift options, operator comfort upgrades, ride control, Yanmar Tier 4 Final power plants in the 316GR, 318G and 317G (CTL), compactness in the 312GR and 314G and more. Coupled with affordability and sizing more suited to small to medium sized operations, the G Series is perfect for the smaller construction crews, landscapers, around the farm and general utility users.
As with all machinery, there comes a time to fix and/or repair. Loader Parts Source is your go-to place for John Deere Skid Steer parts you need, from hydraulic components to new tracks and undercarriage parts. Need a rear view camera or new set of belts? How about a radiator for a 675B? Seal kit for a 240 Boom Cylinder? How about a Drive Pump for a Model 125 or Track Drive Motor for your CT332……Yes. We stock a wide variety of John Deere parts for our customers. We're here for you and it's our objective to make your downtime as painless as possible.




Share this article
Related Posts