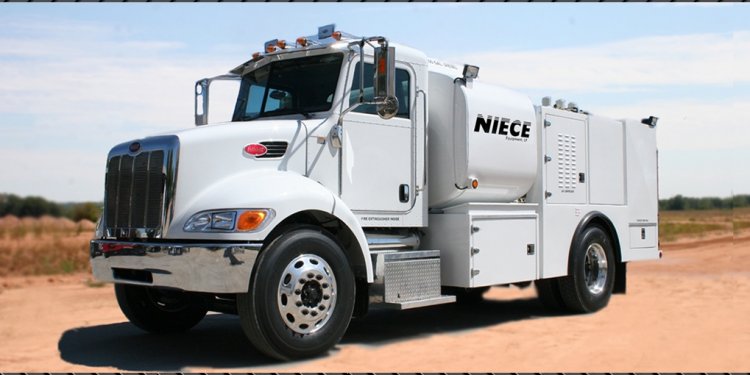 Water Truck spray Heads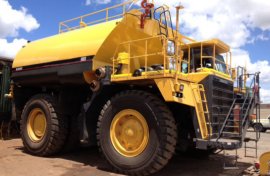 NWT20000
Niece Rigid Frame tanks can be made from 8, 000 gallons (36, 367 L) to 45, 000 gallons (204, 574 L). The specifications below indicate features on a 12, 500 gallon (36, 367 L) tank for a 50 to 60 ton truck. All tanks will be equipped with 6X5 pumps. Actuation is determined by the type of truck and / or customer preference.
Low profile, semi-elliptical, flat sided dual radius
Interlocked bulkheads welded 100% inside and outside
Minimum ¼" (6.35mm) side skins, top, baffles, and bulkheads
learn more
NWT8000
Niece Water Tanks mounted on Articulated Trucks offer the most flexible combination for large construction projects or environmental particulate control. All popular makes and models of Articulated Trucks have been fitted with Niece Water Tanks. Standard Equipment includes: (2) side spray heads, (2) rear spray heads, Water Cannon, Hose Reel, and sight gauges.
1, 800 G. P. M.
100% Welded inside and outside
8, 000 Gallon Tank
learn more
NWT6000
1, 800 G.P.M.
6, 000 Gallon Tank
learn more
NWT5000
1, 200 G.P. M. 4
5, 000 Gallon Tank
learn more
NWT4000
The NFT4000 on-highway truck is popular with large fleets to be fueled daily. Built for on-highway travel, durability meets jobsite conditions.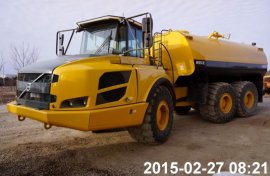 Designed with rear mounted dual fueling stations and containment system, Center aisle walk-up design, and four (4) exterior flood lights.
Dished and Flanged Heads
All Steel Plumbing
100% Welded Baffles
learn more
NWT2000
The NWT2000 is our most popular water truck. It is registered at 25, 900 pounds and does not require driver to have a CDL. It is equipped with (4) pneumatic spray heads (2) front and (2) rear, and (1) high pressure driver side spray head. Cab controls, (3) valves, Berkley B3ZRM shaft driven centrifugal pump.
Fenders with hose hooks.
Push block with storage.
Dished and Flanged heads for durability.
learn more
NSF4000
Niece Water trucks come standard with 3/16" carbon Steel tank, Berkeley 3×4 pump, `5 valve distribution on 4000 gallon trucks, and 3 valve on 2000 gallon models, dished & flanged heads, massive push block w/ storage, hydrant fill, ladder w/ hand rails, 24" manway, air shift PTO, and heavy duty steel subframe for long life.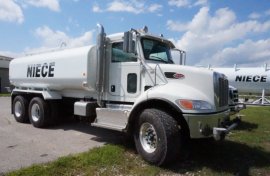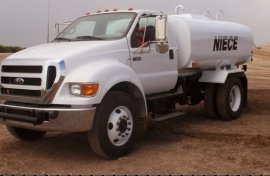 Share this article
Related Posts