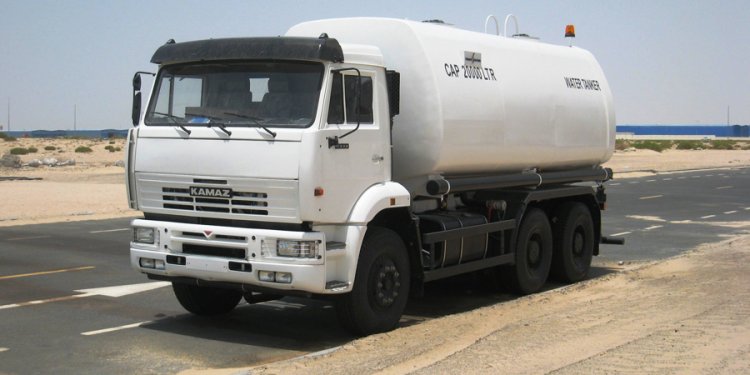 Water sprinkler Truck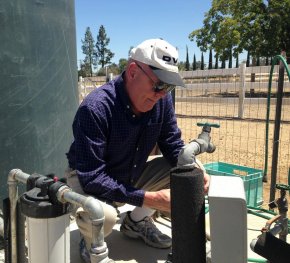 It's the dead of autumn and there's no sign that the California drought will ease up. When wells run dry the immediate answer is to dig a new one, but they're expensive. In some parts of the state there's been an uptick in water theft, but in Central California many homeowners are turning to a legal water solution that's not dependent on city water lines.
Eugene Keeney hooks his 2, 500-gallon water truck up to a fire hydrant outside Fresno, in Clovis. On the south side of Shepherd Avenue — in the city of Clovis — the grass is green and still moist, with the water from daily running sprinklers piped in from Clovis' water system. But the north unincorporated side of Shepherd Avenue is in Fresno County, where residents chose not to connect to the city's water system some years back. From this side of the road all you see are brown yards and dirt driveways.
Sometimes Keeney, with his water delivery company NRK Services, delivers drinking water as far as 50 miles away, but today his trip is shorter, across the street. "In this little neighborhood here, I have probably about 10 to 15 customers, " Keeney says.
Many of these wells have run dry and some homeowners are on waiting lists for new wells. "Some of the areas that are north of town — their groundwater wells are inadequate for their needs, " says Lisa Cohen, assistant public utilities director for Clovis.
Keeney says the price to hire a well driller is costly, and even if a new well is drilled there is no guarantee water is in the aquifer. "One customer got one done in six months, " says Keeney. "I got another customer that's been waiting seven months now, but they got to go like 1, 000 feet deep. And if you want to pay extra, they'll drill your well sooner."
Share this article
Related Posts