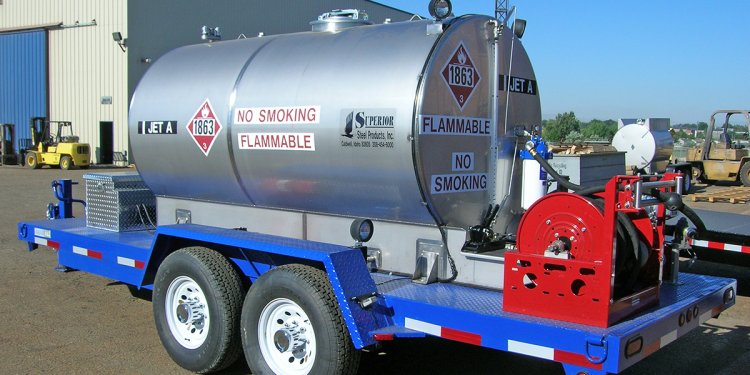 Potable Water Tanks for Trucks
Why is it necessary to use truck transportation to bring in water?
Sometimes it may be necessary to use trucks to carry water into areas where there is not any available drinking water because of damage to or contamination of a water system.These guidelines are for utilities, companies, or individuals that use trucks to deliver drinking water in an emergency. The Washington State Department of Health (DOH) does not encourage this method of supplying water, but recognizes the need in some emergency situations. Potable water trucking systems plans should be designed and managed by a local utility. Other companies and individuals may truck water if their programs are consistent with these guidelines. Approval of the trucking system is required by Public Health - Seattle & King County.
What types of trucks are acceptable for transporting water?
Trucks such as milk, military water trucks, and others approved by the DOH may b

Trucks previously used for hauling other substances will be evaluated on an individual basis.

Trucks being used must be scrubbed, flushed, inspected, disinfected, and tested for quality.

All tanks will be filled and emptied through an air gap.

All tank units must be covered and tightly sealed.
How are water trucks, trailers and accessories disinfected?
All rust and sediment from the tank must be removed.

The tank, and all hoses, pumps, and storage equipment should be filled with water containing at least 50 ppm of chlorine for 24 hours.

After 24 hours has passed, flush the chlorine bleach solution from the tank.

Do not allow this chlorine bleach mix to discharge directly to a stream.
Capacity of tank

Gallons of bleach required

500

0.5

1000

2000

2500

2.5

3000

3500

3.5

4000

5000
What are other tips to assure that the truck transportation system is safe?
All hoses must be stored off the ground, flushed thoroughly prior to use, and capped at both ends when not in use.

Pumping equipment and plumbing must be flushed and disinfected prior to each use.

All water handling equipment must be of an approved type for water supply purposes.

Water must come from an approved supply.

Water to be transported via tanker must:

Carry a free chlorine residual of one part per million at the beginning of each haul.

To attain the level of chlorination needed, add one cup of household bleach to each 1000 gallons.

Records including quantity delivered, source delivered, customer name and address, date, time, and free chlorine residual should be kept for 6 months.

If the water is transported to a storage tank for dispensing at a later time, the operator/owner of the storage tank should be advised about cleaning and disinfection of the storage tank in preparation for receiving the water.
Share this article
Related Posts