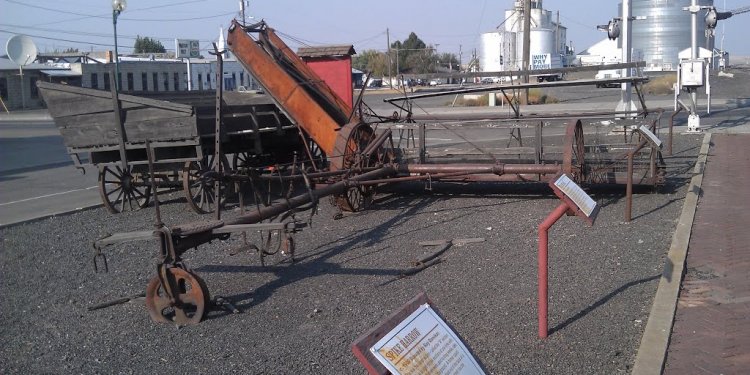 Antique Equipment

Come see our Antique Farm Equipment Exhibit!
If you've been to our Administrative Offices at 66 S. Cherryvale Road, you've probably noticed the antique farm equipment that lines the southern side of our parking lot. Every item in the display was used by farmers and ranchers on the land which is now owned by the City of Boulder. At one time, each of these pieces was essential to the farmers and ranchers who relied on them. Through time, they have become archaic due to advances in mechanical and agricultural technology. Instead of simply allowing these antiques to rust away or become victims of theft or vandalism, an OSMP Facilities Maintenance employee thought it would be a good idea to bring the implements to our parking area so they could be protected and people could learn from them.
The project quickly became a group effort - many OSMP staff helped with locating items, moving, protecting and researching the exhibit. We even got some expert information from rancher Leo Hogan, who remembers using similar equipment as a youth.
You can visit our exhibit any time! The photo gallery below has photos and descriptions of each piece of equipment. These are antiques and important cultural resources, so please do not climb on the equipment...but feel free to take lots of your own photos!
Share this article
Related Posts