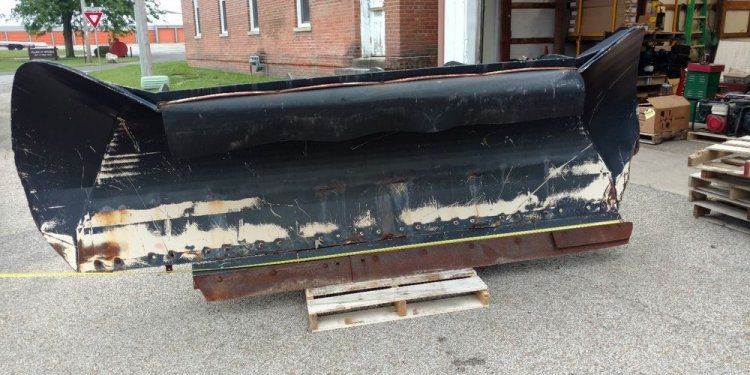 Northman Snow Plow Dealer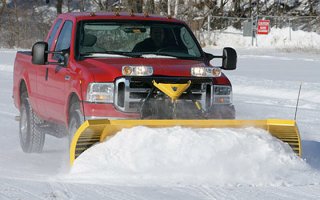 By Thom Blackett
Picture it: Wind blustering, strobes flashing, the sounds of whining hydraulics and steel dragging against asphalt. It may not seem like much to most folks, but for an adolescent car nut during a Maine winter, that scene was like Norman Rockwell comfort food. The plowman's late-night arrival meant there was already enough white stuff on the ground to possibly shut down school in the morning or, at the very least, provide some fresh powder to play in. The rumble of that '78 Chevy's Cherry Bombs blasting out 350 cubic-inches of power as it bulldozed its way down the driveway was well worth a few minutes of lost sleep.
Thirty years later, the kid has grown up, and now sees plow trucks from a more mature perspective. Sure, in some respects they're still big toys, but now they're big toys associated with big dollars, both spent and earned.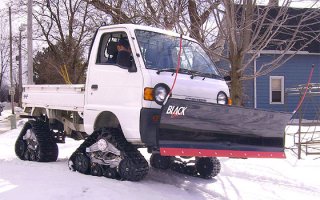 And, like trucks, snowplow technology has advanced significantly over the years, providing lots of value, convenience and capability, yet serving up an equal number of questions on different types of plows, features and options to be aware of, pricing, and a few examples of models designed for different trucks and needs. Let's dig in.
Snow Plows Basics
There's a lot that goes into a snowplow, but the most obvious part is the blade. Finished in shiny stainless steel or painted any variety of colors, blades are either straight or V-shaped, the latter featuring a pivot point in the middle that helps direct the snow. Buyers can opt for extendable blades, ordered directly from the factory or created by hooking up so-called "wing" accessories.
Fisher's fancy XLS blade features two adjustable wings on the left and right edges that can be reconfigured on-the-fly as a 9-foot scoop (shown) or fully extended into a 10-foot straight blade. The blade can also pivot left or right to push plowed snow to the side of the truck.
Regardless of the design, the plow blade will be made of steel or polyethylene (poly). The latter is lighter, but steel's added weight provides greater downward force and does a more thorough job of clearing snow. Unfortunately, you may occasionally run into hidden, immovable objects in the process, so most plows are built with full trip or edge trip mechanisms that pivot in the direction of an obstacle strike while keeping the rest of the blade upright, allowing you to keep moving without feeling as though you'd driven into a brick wall or the loss of your load. Plow blades range from about six-and-a-half to 10 feet wide, and weigh between a couple hundred to more than 1, 000 pounds. That kind of weight will dictate which setup is suitable for your truck.
Share this article
Related Posts