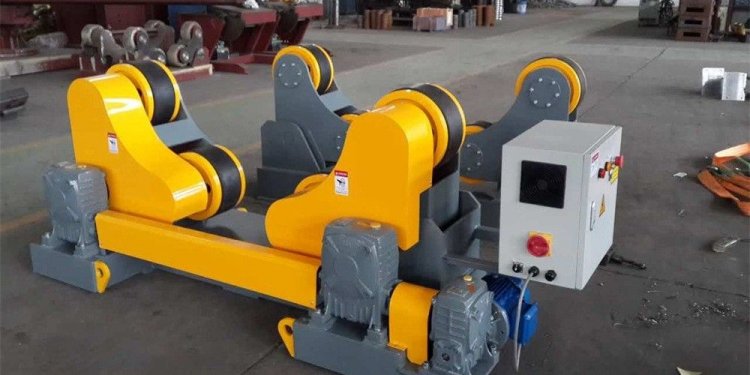 Welding rollers
LJ pipe alignment rolls are designed for specialty applications where pipe or vessels require precise, fast alignment and fine leveling for fit up and welding, and offer compensation for inconsistencies in shop floor ground. Often used in pipe double-jointing systems for maximum efficiency and safety, with up to 65% decrease in fit up cycle times. READ MORE
LJ responded to customer demand and now offers turnkey pipe joining systems, for maximum productivty and safety. Complete pipe handling and welding automation functionality is fully integrated into a single user-friendly system. The result is up to 65% decrease in cycle times for double-jointing and pipe welding applications. READ MORE
For fitting range or length and diameter tanks or thin walled vessels. Modular design allows users to add sections for longer tank. Tube rolls allow support along entire length of concentric tanks or vessels, for applications where regular turning rolls are not adequate and extra vessel support is required. Read More
LJ vessel and tank turning rolls (tank rollers) have the largest diameter range and best in its class specifications. Driveshaft-free dual drives with synchronized rotation provide maximum traction and control. Plug and play with LJ subarc manipulators to maximize vessel fabrication productivity. READ MORE
LJ's vessel & tank rollers use dual adjustable drive heads, designed such that load can always be centered on rolls; urethane wheels to protect and grip the work piece. Standard features include height adjustability for safe and stable clearance of fittings. Wheeled base compatibility for track mount installations. Read More
LJ pipe rollers are used for pipe welding applications ranging from light tubes to extra-heavy walled pipe. Whatever your pipe rolling application, LJ has the most cosrt effective and user friendly equipment. Read More
Turning rollers are used for rolling and positioning for applications that include small oil and gas pipe, welding tank, wind towers, enormous pressure vessels and more. All LJ turning rolls can be customized with track mount wheels, or any other custom accessories:
Tank rollers, (vessel rollers) pipe rollers and fit-up rolls are a necessity for light and heavy duty pipe or vessel welding applications. Whether you are positioning small diameter pipe or turning extremely large industrial vessels, LJ Welding Automation can design and build turning rolls that will help you work safely and efficiently.
All New and Used Equipment Available For Sale Or Rent
LJ Welding Automation tank fit-up rollers and vessel rotators are also available for short-term rental. We sell new or used welding equipment, including pipe rolls, industrial footswitches, used tank fit-up rolls, used vessel rolls and pipe double jointing systems.
If you have an application requiring specifications that you do not see in the advertised options, please contact us for information on custom built pipe rolls and vessel rotators to suit your application.
Share this article
Related Posts