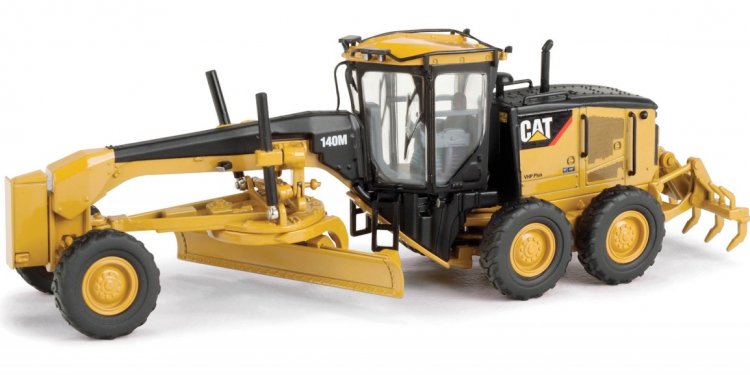 What is a road Grader?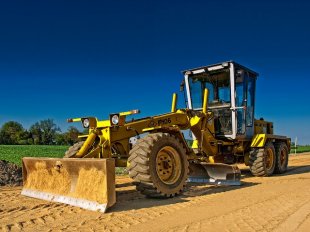 The grader is one of the most used pieces of road maintenance equipment around the world — but how much do you know about its history?
When you take a drive down a smooth, uncracked road, you're probably not thinking about how it got that way. We're so used to high-quality roads that we almost consider them a part of the natural landscape, as if the Earth was shaped with cars and speedy, efficient transportation in mind.
Nothing could be further from the truth. For most of human history, travel and transportation have constituted a constant battle with the natural landscape, and proper roads were expensive and incredibly labor-intensive luxuries reserved for only the most densely populated areas. It wasn't until the turn of the 20th century that two key innovations contributed to the development of the grader, a piece of equipment that ushered in an era of better maintained and higher quality roads.
The King Road Drag
The King Road Drag had a simple design — inventor D. Ward King refrained from even enforcing patent claims, according to the Lemelson Center, since it was so easily duplicable — but it also had a major impact on the way roads are constructed and surfaced even today. The "split log drag, " as King called it, consisted of three parallel wooden rail scrapers, resembling a section of a ladder, which were harnessed to a team of horses and dragged along the unpaved surface. The true genius of the design was that it created a ridge in the center of the road's surface, allowing for rainwater to run off the sides rather than pooling in the middle.
King filed patents in 1908 and then again in 1914, but focused on spreading the use of the device as part of the Good Roads Movement of the early 20th century rather than manufacturing and selling the drag. He traveled around the United States, billing himself the "Knight of Good Roads" and the "Evangelist of Good Roads" as he conducted seminars, or "King meetings, " where he demonstrated how to replicate and implement his design. Notably, the state of Iowa made the use of the King Drag mandatory by law for unpaved roads, and a number of other states with large rural populations embraced the low-cost method with open arms.
The J.D. Adams Leaning-Wheel Grader
But it's actually an earlier innovation that technically bears the title of the first motorized road grader. J.D. Adams invented his first version of a leaning-wheel pull grader — called the "Little Giant" — in 1885, and it featured a two-wheel design with a blade set at a fixed angle, capable of angling its wooden wheels to one side or the other when pulled by a team of horses.
Road Graders and Solutions Today
Fully-motorized graders followed soon after in 1920 with the Russell Grader Manufacturing Company's "Motor Hi-Way Patrol No. 1, " which was essentially a modified tractor. As further innovations in engineering ensued, even more technically advanced graders followed suit. The result: previously unattended roads in disrepair were exponentially improved.
Today, graders remain in use, but they're often a prohibitively expensive option for road maintenance. For the upkeep of unpaved roads, where tight budgets often prevail and logistical challenges make it nearly impossible to bring the massive machines into rural areas, the use of traditional graders is highly impractical.
That's why alternative paving and maintenance solutions like those available from Midwest Industrial Supply, Inc. are crucial. Midwest's GreenPave® uses alternative binders to engineer sustainable and durable pavement out of native soils, which means that unpaved roads don't have to depend on constant grading to remain in good shape. The use of GreenPave reduces construction and maintenance costs by much as 80% of while maintaining 100% of the strength of an asphalt road, saving valuable time and money.
Share this article
Related Posts