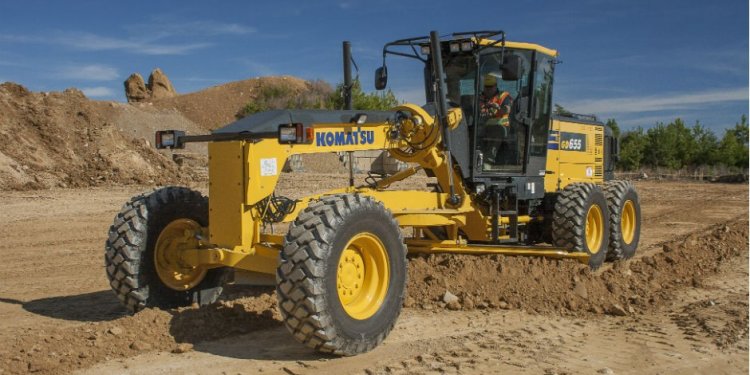 Motor Grader operation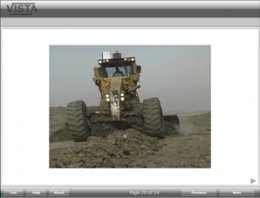 Is part of VISTA's growing family of Silver Series online training programs, 1-2 hours in length and delivered via the web. They are ideal for new operator training.
The motor grader has a critical job: maintaining roads to help keep other equipment moving efficiently. Arm your trainees with the basics to help them handle the main tasks of this complex machine: grading, ripping and road maintenance in construction and mining applications.
Key topics in this program include:
Lesson 1 - Grading: This lesson identifies and explains the major components of the motor grader, including the circle turn, moldboard and drawbar sideshift. It also recommends moldboard and circle turn positions for various types of grading work. In addition, it discusses three types of frame articulation and how and when they are used, along with the dos and don'ts of using the machine's differential lock.
Lesson 2 - Ripping: This lesson covers everything your trainees need to know about operating the motor grader's ripper, including recommended techniques for ripping road surfaces, how to maintain maximum traction while ripping and how to avoid damage to ripper shanks.
Lesson 3 - Road Maintenance: This lesson builds upon what trainees have learned in the first two lessons in order to teach the principles of road maintenance with a motor grader. It includes tips for effective construction of roads, shaping of road profiles and promotion of good drainage.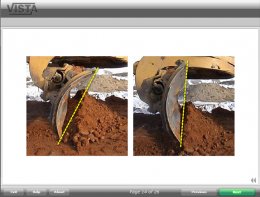 This web-based training course can be delivered any time, anywhere you have access to a high-speed internet connection. We realize you may only need to train an operator to run one of these grading workhorses once or twice a year, which is why it makes sense to access this training program on demand, when you need it.
Trainers: Before you begin classroom or field training, why not provide your trainees with a solid foundation of knowledge about the equipment and how to operate it safety? This web-based training course can be delivered any time, anywhere you have access to a high-speed internet connection.
Specifications:
Recommended Prerequisite(s): Heavy Equipment - Intro & Safety, Heavy Equipment - Pre-Use Inspection
Estimated length of training program: 1 hour + final test
Number of test Questions: 15
Printable Certificate of Completion: Yes, with person's name, date and test score
Incorrect Question Feedback report: Yes
Language: English
Narration: Yes
Immediate online delivery for one person - viewable for up to 60 days
This program is available for individual purchase OR as part of a library.
SIGN UP TODAY for the VISTA e-newsletter
Safety tips and product updates - delivered to your inbox
Stay up-to-date on the latest developments from VISTA Training with our convenient e-newsletter. Be the first to learn about:
New products and services
Equipment safety and productivity tips
Upcoming sales promotions
Customer success stories
Share this article
Related Posts