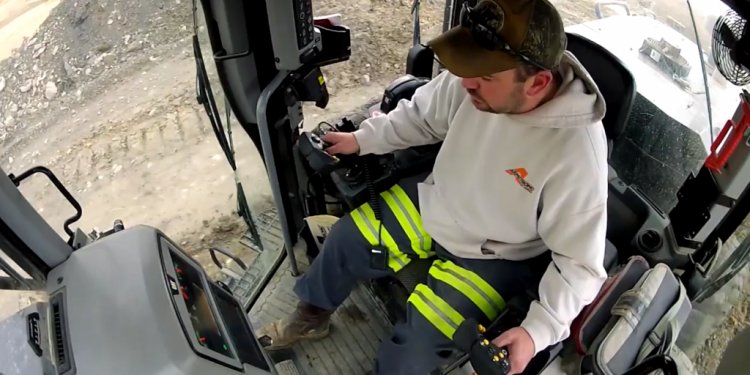 Motor Grader Controls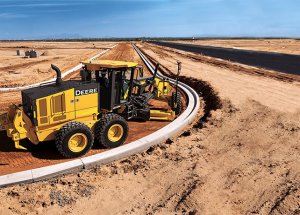 If there were one word to describe what grade control is all about, that word would be "exact."
Conventional or 2D grade-control systems are best suited for flat areas or slight grades, and use sonic sensors or a laser transmitter and sensor along with machine-position sensors to display the cut and fill required to maintain grade on a monitor. With a 3D grade-control system, your job's design elevations are input into your crawler dozer's or motor grader's control box. A receiver on your machine reads the GPS signals received by an elevated antenna as well as correctional data transmitted by a jobsite-based station to calculate an accurate cutting-edge position. The control box's computer compares the cutting-edge position to the design elevations and then displays cut-and-fill information.
A 3D system is best for complex contours. Automatic systems for both 2D and 3D even adjust the blade for the operator. Both methods allow you to achieve an exact height and an exact angle, while using an exact amount of materials and manpower to get the job done.
Optimizing your jobsite for higher productivity and profitability
Calculate more accurate estimates.
Eliminate placing and replacing stakes.
Eliminate the need for the operator to exit the cab to check the grade.
Complete tasks sooner so you can move on to the next job.
When you choose this option on your crawler dozer or motor grader, your machine will come pre-plumbed, wired, and ready for easy installation of the grade-control system you choose, be it Topcon, Trimble, or Leica.
With this option, you will receive your dozer or motor grader with an expertly installed Topcon 3D-MC2 grade-control system. By working with your John Deere dealer to purchase your machine and Topcon grade-control system, you benefit from:
Guidance on machine and system selection setup from your John Deere dealer and Topcon distributor
Turnkey delivery and calibration of the machine and system
Faster setup and delivery since key components are installed at the John Deere Factory, to ensure quality
The ability to finance the grade-control system along with the machine, to help with cash flow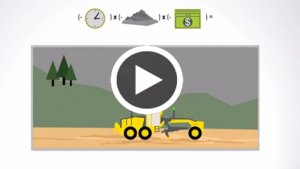 For the ultimate in grade control integration, choose the 700K SmartGrade Dozer. There are no external masts or cables that need to be installed, removed, or replaced due to damage or theft. The Topcon 3D-MC2 grade control system is installed at the factory. Machine dimensions are preloaded into the system, reducing initial calibration time to about 30 minutes. Inertial Measurement Units (IMUs) are located outside the cylinders for easy access. The Auto SmartGrade feature automatically raises the blade when dealing with heavier loads to prevent stalling and track slip. The complete SmartGrade dozer system is sold and supported by your John Deere dealer.
Many G-Series Excavators can be ordered with optional mounting points on link, arm, boom, upperstructure, and counterweight for grade reference system sensors of your choice. Ask your dealer for availability by model.
Share this article
Related Posts