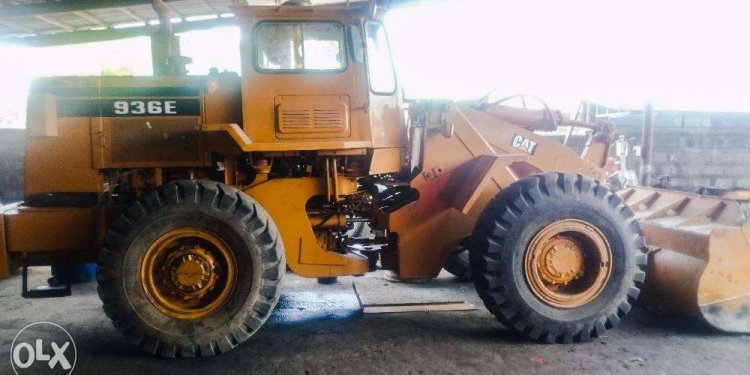 Caterpillar Payloader
Built For Your Operation
Special machine arrangements provided from the factory
A quick coupler and variety of buckets and work tools for many applications
SPECIAL MACHINE ARRANGEMENTS
When you have a specialized operation, you need a specialized wheel loader to be productive. The following machine arrangements are available for the 962H:
Aggregate Yard Loaders
The Yard Loader Value Package provides the ultimate in productivity and convenience. Options such as Autolube, Aggregate Autodig, Payload Control and Ride Control reduce operator fatigue and make your wheel loader the most productive yard loader available.
Forestry Applications
The Forest Machine Arrangement provides Ride Control, a heavy-duty tilt cylinder and an additional counterweight for use in forestry and logging applications. Specially-designed work tools for forestry applications can be factory-installed.
Industrial Loader
Heavy duty guarding and special features designed specifically for industrial applications, such as waste and scrap handling, allow the 962H to withstand the harshest of conditions. Work tools designed specifically for these applications can be added to the machine.
Lift Arrangements
High lift arrangements are available for applications requiring additional dump clearance. Both 2-valve and 3-valve packages can be factory installed for conventional steering and Command Control machines.
WORK TOOLS AND QUICK COUPLERS
A variety of buckets, work tools and couplers are available from the factory or from your Caterpillar dealer to customize the 962H for your operation.
Quick Couplers
Quick couplers provide unmatched versatility for wheel loaders. The hydraulic model allows an operator to change attachments in seconds without leaving the cab. On the manual model, the operator must lock the pins.
Buckets
Various types and sizes of buckets are available to match Cat wheel loaders to any job, anywhere, any time.
General Purpose Buckets
General purpose buckets provide good all-around performance for stockpiling, rehandling, excavating and bank loading. A heavy duty general purpose bucket can be used for more aggressive applications.
Material Handling Buckets
The material handling bucket is a flat-floor bucket used for handling stockpiled materials such as aggregates or other easy-to-load materials requiring moderate breakout force.
Multi-Purpose Buckets
Multi-Purpose Buckets have a unique four-way action that can load, strip topsoil, bulldoze, clamp pipe or large chunks of concrete, clean up debris, and many other tasks.
Rock Buckets
These buckets are designed to work primarily in the mining and quarry industries, either in straight- or spade-edge configurations. The straight edge has higher breakout force and increased dump clearance; the spade edge offers better penetration.
Side Dump Buckets
Side dump buckets dump both to the front and to the side of the machine, an advantage when working in tight quarters, such as street work, tunnel construction and building levees.
Waste Buckets
Waste buckets are designed for long life in the harsh world of refuse applications. This high-capacity bucket is well-suited for loading, sorting and other transfer station work.
Share this article
Related Posts