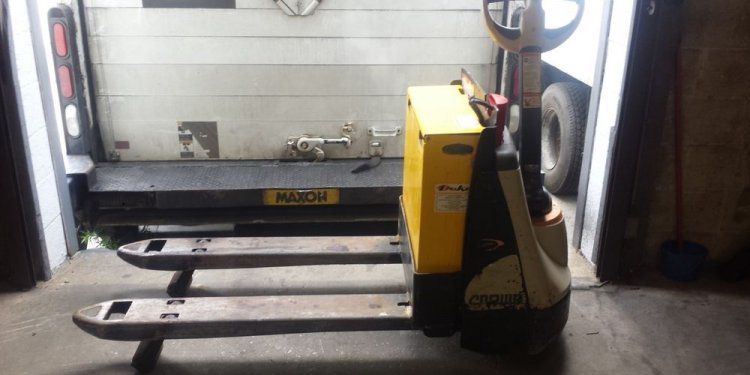 Crown Jacks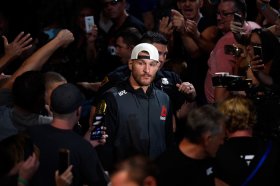 Photo by Josh Hedges/Zuffa LLC
'Surreal' is perhaps the best word to describe UFC 203. Not especially bad, not especially good, just strange all around. A couple of cancelled fights is par for the course, but this is the first time we have seen a fighter forced out of a bout by an elevator accident. Add to that the bizarre behavior of fighters up and down the card. From the usually very sportsmanlike Urijah Faber flailing Shields-style—fingers first at his opponent's eye, to the bizarre outburst from the sport's most notorious cornerman, Edmund Tarverdyan, to CM Punk actually fighting in the world's premier mixed martial arts organization.
But the main event lived up to the billing as Alistair Overeem came within inches of taking the UFC heavyweight title from Stipe Miocic. Those inches being the ones necessary to close off the champion's windpipe in Overeem's legendary but long absent guillotine choke. Overeem came out showing the caution that has been the foundation of his recent UFC career. Wide arms, palms out and ready to parry, Overeem circled away each time Miocic stepped in on him, occasionally turning and jogging around the cage. A legitimate method of movement but one which still carries a stigma and not one which the boo-happy Cleveland crowd appreciated. Of course it's not "just running away" if you immediately turn around and hit your man. In a move reminiscent of Jersey Joe Walcott, Overeem jogged, turned and fired a straight directly into the face of the advancing Miocic.
Rattled as Miocic was, he did an excellent job of controlling Overeem's hands as the Dutchman looked to apply the guillotine. Overeem's trademark has always been the guillotine without the arm in, and with a high elbow on the pulling hand. While he doesn't roll his non-choking elbow over the opponent's shoulder as Marcelo Garcia made the norm, Overeem has always used a high elbow to apply the guillotine and while Miocic's left hand was attempting to keep the pressure of Overeem's right forearm off his neck, Miocic's right hand did a great job of keeping Overeem's left elbow low as Miocic scrambled past guard.
As Miocic got back to his feet, Overeem sprinted to avoid getting trapped to the fence. Clearly the cage boundary was a major concern to Overeem. Miocic's feet, which have a tendency to slide out from under him as he swings his hands, looked disciplined as they ferried him around the cage while attempting to cut the Dutchman off. Miocic was able to catch Overeem as the latter attempted to change directions and relieve the pressure along the fence. In a nice sequence of back and forth striking at a much higher level than most heavyweights, Miocic clipped off a flurry along the fence, Overeem kicked Miocic's body to put the fear of reprisal into the champion, and then punch-and-clutched into a clinch which he used to turn Miocic and take the center of the cage again.
Miocic's hands looked measured and sharp as he snuck his signature right straight through and reeled off short combinations along the fence. Clearly Overeem's concerns about ringcraft were well founded as Miocic did much of his best work with Overeem trapped against the cage wall. From flurries of punches to hand trapping elbows, Miocic even shook up the challenger with the same swatting right hand on the retreat as Overeem pushed off of the fence.
Overeem has reinvented himself more times than anyone in the heavyweight division and his new focus on fighting from a southpaw stance—where this was more of an occasional gimmick in his K-1 and early UFC days—showed its value throughout this bout. The left kick to the liver is such a powerful weapon against an opponent who is hanging around on the outside, and even against an advancing opponent when timed right. And it pairs so well with the overhand left and left straight because the more the opponent attempts to clamp their right elbow down to their body, the more static and slow their guard becomes on that side. At any moment in this bout, even while on the losing end of the offense, Overeem could clip off a body kick or a left hand and be right back in the fight. This one leading into a right uppercut and clinch knee did a fantastic job of halting Miocic's gathering momentum.
By the end of the first round though Miocic had Overeem's intentions down. He knew that Overeem wanted to catch him moving forwards and he did a good job of advancing, while being ready to give ground on the hair trigger. It was in on of these phasic retreats that Miocic was able to slap aside a poorly judged side kick attempt and bundle Overeem to the floor. It was clumsy but it got Miocic on top.
From there Miocic opened up immediately and with alarming accuracy. Where Overeem's guard has always been dangerous offensively, he seemed stunted without any control on his man and lay prone with his elbows up, failing to move his head or make himself any less of an easy target. Miocic was able to posture up and land straight right hands between Overeem's forearms just as he would have liked to against the cage on the feet. On the third flush connection the referee stepped in to call the fight off.
Perhaps the most important outcome of UFC 203's main event, however, was the decision to stop interviewing fighters who have just suffered significant brain trauma. As Overeem was interviewed after the fight—having suffered the umpteenth 'kayo' of his career—he insisted that Miocic had tapped during the guillotine and was forced to watch the replay of that not happening. The post fight chat with a fighter who has just been knocked out has never provided any level of insight even at its best. At worst it just encourages a punch drunk fighter to say something embarrassing which is then preserved on film forever. Just ask poor old Tiki Ghosn.
At any rate, Stipe Miocic has moved one step closer towards breaking that UFC heavyweight title curse by getting his first defense out of the way in impressive fashion. With Cain Velasquez looking reinvigorated and Fabricio Werdum not looking much less wild, but more confident than ever against Travis Browne last night there is no lack of match ups for the champ.
Pick up Jack's kindle book, Finding the Art, follow his new Podcast, or find him at his blog, Fights Gone By.
Share this article
Related Posts