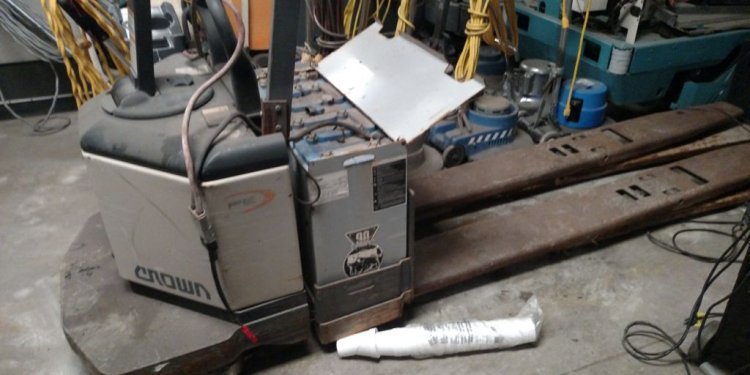 Crown Electric Pallet Jack Price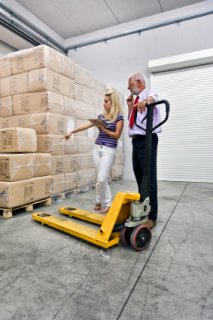 You will probably start with a search on Google or Bing if you are looking to buy a hand pallet truck. To help with your search, in this article we provide a list of the Hand Pallet Trucks (HPT) without bias, that the major search engines found. We analyze the various pallet jacks based on their published marketing claims only. If there is an error in fact, do not hesitate to email the editor to correct the record.
Pallet Truck Weight
The reason we list the weight of the pallet jack comes from the simple reason that major lift truck manufacturers make claims about the quality and durability of their equipment based on weight. Crown Lift, for example, regularly compares the weight of its electric pallet trucks to other manufacturers to claim quality and durability. Also, steel is heavy and expensive. The more steel in a pallet truck might indicate a reason for a higher price. Conversely, we would expect a lighter pallet truck to cost less.
Pallet Truck Features
It would be confusing to list all the feature claims by all the manufacturers of pallet trucks. Therefore, we have listed the key features we see as prominent and relevant for a comparison. For example, grease-able bushings: These are the little metal sleeves inside the axles and pivot points on a pallet truck. Bushings can be made of brass (best) or steel. When the pallet truck lifts or lowers, these bushing will experience wear. With grease-able bushings, the manufacturer is offering you the ability to extend the life of the pallet jack and in our view is a sign of durability. However, you have to remember to grease the bushings. If you don't the bushings and the jack will wear out.
Pallet Jack Warranty
We believe that the warranty a manufacturer offers reflects the confidence they have in their manufacturing process. It also adds cost and value. A pallet truck with a longer warranty would be expected to have a higher price than a pallet jack with a shorter warranty.
Pallet Truck Lowered Height
The fork lowered height is in our opinion an important consideration. The reason is that if the pallet jack's forks can lower into a low profile, it would suggest the pallet jack would more easily enter into the pallet. And with pallet construction varying, many times less expensive pallets will have a smaller opening making it difficult for a pallet truck's forks to enter the fork pockets. We have listed the fork lowered height for this reason.
Pallet Truck Price
We are reluctant to post prices as they change regularly. If we receive enough feedback around pricing requests, we will oblige. For now, we have left the pricing out.
Which Hand Pallet Truck is Best?
Although we are unwilling to declare a winner, by reviewing each of the pallet jack's marketing claims, a truck that is heavy, has a low lowered height, good capacity, with grease-able (brass) bushings and a long warranty would in our opinion be the best. See for yourself which hand pallet truck measures up best for you.
The pallet truck brands are listed in alphabetical order.
Blue Giant EPT55 27×48 Hand Pallet Truck
Weight: 160 lbs
Capacity: 5, 500 lbs
Features: grease-able bushings
Lowered height: 2.9 inches
Warranty: 2 year pump warranty, 2 year structural warranty
BT Lifter LHM 230 Hand Pallet Truck
Weight: 143 lbs
Capacity: 5, 060 lbs
Lowered height: 3.34 inches
Warranty: 5 year pump warranty, 99 year frame warranty
Cat A400002748 Pallet Truck
Features: 8 grease fittings
Warranty: 6 months parts and labor
Crown PTH Pallet Truck
Weight: 159 lbs
Capacity: 5, 000 lbs
Features: grease zerks
Lowered height: 2.95 inches
Warranty: (3) months parts and labor, additional (3) months parts only
Raymond RJ50 Pallet Truck
Weight: 167 lbs
Features: brass bushings, grease zerks
Warranty: 2 year parts
Toyota HPT25 Pallet Truck
Features: 10 grease zerks
Warranty: Two-year warranty, hydraulic unit and frame
Comments?
Have we missed a major brand of hand pallet truck? Would you like us to review a brand you don't see here? Send an email to our editor and we will will do the research.
Also, let us know if these types of reviews are valuable.
Hand Pallet Truck Pricing
If you have a proposal for pricing on one of these brands of pallet trucks, please send us a copy. If we get pricing and enough requests, we post pricing also.
Tags: Blue Giant, BT, Crown, hand pallet truck, Raymond, review, Toyota
Posted in Materials Handling, Pallet Jack | Comments Off
Share this article
Related Posts