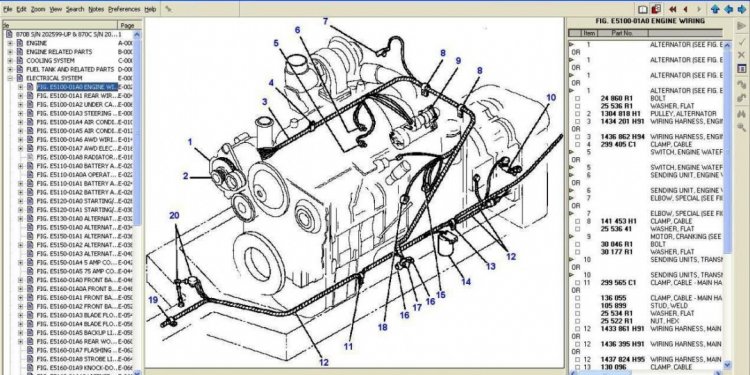 Galion Motor Grader Parts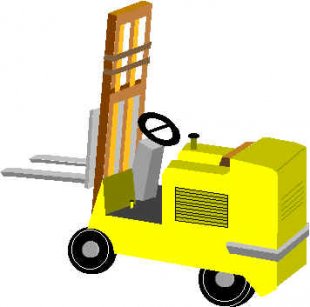 Www.tractorparts.com
Piezas y accesorios
Piezas Usadas, Nuevas Piezas, Piezas Reconstruidas
Caterpillar, International Harvester, Allis Chalmers, Fiat-Allis, Galion, Wabco, Case, Hough, Clark, Michigan, Terex, Rockwell, Allison, John Deere, Dresser, Komatsu, & Volvo-VME
¡Hey! ¡Soy un junkman! Los nombres, los números, los símbolos, y las descripciones de todos los fabricantes están para los propósitos de la referencia solamente. No se implica que cualquier parte enumerada es el producto de estos fabricantes.
¿Buscar una pieza?
Si está para el equipo agrícola, usted ha venido al lugar incorrecto . Intente el Servicio Antiguo del Internet del tractor para algunas grandes fuentes. Para saber si hay esas libros del piezas y servicio que usted necesita, que compruebe fuera Binder Books. Mientras que se especializan en I.H. también tienen una selección siempre de aumento de los materiales de referencia de otros fabricantes también. Para la vieja oruga pieza los libros y los manuales allí son no más largos cualquier fuente que pueda recomendar. Si usted tiene necesidades de tractores pequeños, no hay fuente mejor que yendo The Small Tractor FAQal plan pequeños en el libro que marca todos los sitios antedichos.
Pero si usted desea una pieza para su graduador de la correa eslabonada, de Dozer, del cargador, del raspador, o del motor , este sitio trabajará para usted. (y tan voluntad I!) Me he estado dividiendo fuera del material de construcción por más de 20 años (para me), previamente para una representación de la Caterpillar, y tengo sobre 50.000 números de pieza en mi base de datos. (y eso es justos la extremidad del iceberg proverbial.)
Algunas de las máquinas que me estoy dividiendo actualmente hacia fuera:
Cat 15, Cat Big 20, Cat 22, Cat 30, Cat 40, Cat D2, D4, D6 9U, D7, D8 14A, D9, IH Crawlers TD6, TD9, TD14, TD15, TD18, TD20, TD24, TD25 (TD-6, TD-9, TD-14, TD-15, TD-18, TD-20, TD-24, TD-25) Cat Grader #11, 12, 14, Fiat-Allis HD5, HD6, HD7, HD9, HD11, HD16, HD19, HD20, HD21 Adams and Wabco Graders, Austin Western Motor Graders, Michigan Wheel Loaders, Cat Loaders and Scrapers, Terex Crawlers, Koehring 325, even Massey Ferguson MF55C Wheel Loader and whatever else I can find!
Máquinas recientes en la yarda
CATERPILLAR (CAT) D2 5U, D2 3J, D4 7J, D6 9U, D6 4R, D7 17A, D7 9G #6, D8 14A 8000, D8 15A, D8H 46A, & D9G 34A CRAWLER BULLDOZERS; CAT #11 AUTO PATROL, CAT #112 2M, CAT #12 7T, 70D, & 8T GRADERS; CAT DW21 86E, 87E, 8W, & CAT 619 61F SCRAPER TRACTORS; CAT 933 11A LOADER; CAT 830M WHEELED TRACTOR; CAT NO. 6 TRAXCAVATOR 10A; CAT 977 10A TRACK LOADER; CAT D348 INDUSTRIAL, D364 21B, D397 12 CYL 5.75 BORE STATIONARY, D397 12B, D17000 W/PTO CLUTCH, D343 STATIONARY, & 3412 ENGINES; CAT D17000 & D337 GENERATOR SETS, (2) CAT D8 2U CRAWLER DOZERS WITH ANGLE BLADES, CAT 977 TRACK LOADER, CAT 12 8T GRADER (RUNNER), CAT 12 9K GRADER (RUNNER)
INTERNATIONAL HARVESTER (IH) TD5, TD9, TD20C, TD24, TD6 W/ S-BLADE, TD6 W/ ANGLE BLADE, TD15 150, TD91 W/ ANGLE, TD25 (TD-5, TD-9, TD-20C, TD-24, TD-6, TD-15 150, TD-91, TD-25), TD18-182 CRAWLER DOZER W/ANGLE BLADE
ALLIS CHALMERS AC HD7W W/ BAKER ANGLE, AC M, HD5, HD10, HD11, HD11B, & HD15 CRAWLERS; AC HD11G TRACK LOADER; AC A D4, AD-4 GRADER, HD7G (RUNNING ENGINE), HD10, AC HD21A
MITSUBISHI BD2G W/ 6 WAY BLADE AND HYDRAULIC WINCH, 380-2 HYDRAULIC EXCAVATORS;
MICHIGAN 75A, 125II, 85, 175II WHEEL LOADERS; MICHIGAN TMDT 16 CABLE CRANE
TROJAN 304A WHEEL LOADER; ADAMS 414, 51, 512 GRADERS; CLARK 35C WHEEL LOADER; HOUGH H100C, HM, HO, 90E, HOUGH 25 & H25B WHEEL LOADERS; MASSEY FERGUSON MF44C LOADER; JOHN DEERE (JD) 690 EXCAVATORS, JD450 CRAWLER LOADER W/ BACKHOE, JD860 ELEVATING SCRAPER; FIAT ALLIS (FA) FL14E TRACK LOADER; GALION 160 GRADER; HUBER WARCO 4D GRADER; AUSTIN WESTERN 99SW; MARION CRANE; WABCO 777B, 660B MOTOR GRADER, D TOURNAPULL SCRAPER;PETTIBONE-MILLIKEN 125 LOADER; JAEGER, JOY, (2) SULLIVAN 300 CFM, GARDNER DENVER 200 CFM COMPRESSORS, BUCYRUS ERIE 300H EXCAVATOR
Máquinas que vienen en la yarda
ALLIS CHALMERS
HD7 TRACK LOADER W/ BACKHOE, AC M65 GRADER, AC HD6, BUCYRUS ERIE 220H HYDRAULIC EXCAVATOR, CAT #12 GRADER 70D, CAT D4 2T CRAWLER DOZER WITH ANGLE BLADE, BUCYRUS ERIE H300 HYDRAULIC EXCAVATOR, (3) CAT D7 3T CABLE DOZERS WITH ANGLE BLADES, TROJAN 134 LOADER, IH TD20 CRAWLER, CAT D9G CRAWLERS, IH TD18A CRAWLER DOZER, IH TD91 TRACKLOADER W/4-IN-ONE BUCKET, CAT D17000 ENGINE, FIAT ALLIS HD7G TRACKLOADER (POWERSHIFT), FA HD6G LOADER
Si usted tiene un número de pieza, compruebe mi base de datos para saber si hay una respuesta rápida a sus necesidades. Usted puede incorporar más de un número de pieza, pero deben ser separadas por un espacio en blanco
¡No dé para arriba! Si no lo tengo en el estante, puede ser que esté en mi yarda o en una máquina. ¡Dénos una llamada y le
Llamada LOS
¿Búsqueda nacional? ¡Sí, puedo hacer eso también! Para arriba me enganchan con la red mundial de la búsqueda del Co. de
FAX
¿Levante Las Piezas Del Carro? Sí, nos enganchan para arriba y en la comunicación directa con muchas operaciones del salvamento del carro de la elevación alrededor del país.
Galería Del Cuadro
¡Hoja de espec.
Measuring Undercarriage.
In 1966 AC finished changing over their part numbers from the earlier style, using prefixes of "AM" "E" and "U" to their then newer style of 6 digit numbers. The database below is a conversion database for those changes. Part numbers which had the above prefixes that do not show up in this database had already been discontinued at that time. I do not service or sell any of these parts, and Allis Chalmers may not either! But unless you ask them for the later part number, most of the dealers have no way of cross referencing these updated numbers. When this list was issued in 1966, it came with a warning: "As there will be no future printing of this cross-reference list, it is important that you retain this list for all time." And remember, please do not contact me for any of these parts. I do not have them! There are some excellent sources, links, and even a mailing list for Allis Chalmers at The Antique Tractor Internet Service site.
For a more thorough list of available Part Number Interchanges (open access)
click on
If you already have a password, Click Here to enter the password protected area.
¿Agregue un acoplamiento? ¡Siéntase libre agregar un acoplamiento de su página el mío y déjeme saber!
Share this article
Related Posts