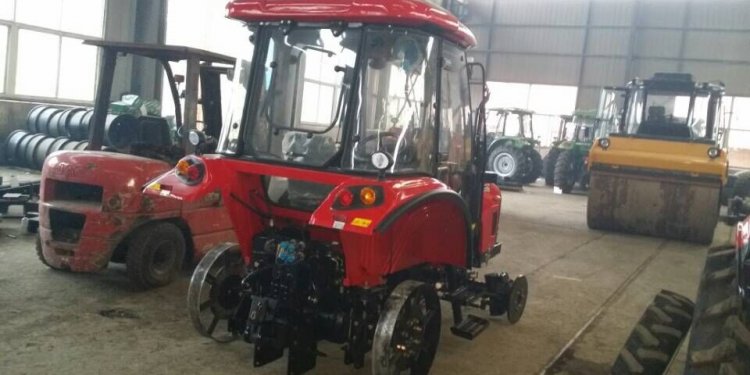 Used Front end Loaders for farm Tractors
Will a segment of North American equipment customers soon be making a fundamental shift in purchasing habits, away from tractors with front end loaders to job-specific products similar to ones used currently in construction? UK-based manufacturer, JCB, thinks they will and, if they're right, the company could reap gains in sales. They've established dealer development as a top priority and are knocking on doors in targeted areas of the U.S. and Canada to tell their story and increase their footprint. To understand their logic, one must first look at the differences between livestock producers here, and in the European market.
A change in European equipment demands has occurred in the last two decades according to Richard Fox-Marrs, president of JCB Agriculture. "That's when livestock producers there began a shift away from using tractors with front end loaders for material handling chores, (such as loading commodities, disposing of waste or stacking hay bales) to a machine designed for that specific purpose." Sales of tractors with front end loaders began a long, slow decline, while producers invested in articulated telehandlers and wheel loaders. JCB reaped the benefit of the change, maintaining high market share in those products during the time of the transition.
The North American livestock producer has not embraced the change, at least, not yet. Fox-Marrs says, "In the U.S. today, there are 25, 000 tractors with front loaders being sold in the power class of our telescopic handlers. When you think about farming being about productivity, precision and efficiency, you're seeing customers moving to self-propelled sprayers and forage harvesters. We see that trend developing in material handling."
There are, of course, differences in the two markets. In Europe, space is a more precious commodity and that requires taller storage building and greater stacking abilities of equipment. A machine with a higher reach may not be needed in North American operations. Also, the tractors with front end loaders of many livestock producers here may be their primary unit, or a valued backup, and be used in haying and other operations where a PTO is required.
Another issue preventing the trend may be the North American ag dealer product offering. In most areas, there's a dedicated dealer who sells agricultural equipment to livestock customers. If wanting to purchase telehandlers or wheel loaders, they have to visit a different dealership that handles construction products, one that more than likely, won't understand the unique needs of the agriculture client.
Share this article
Related Posts