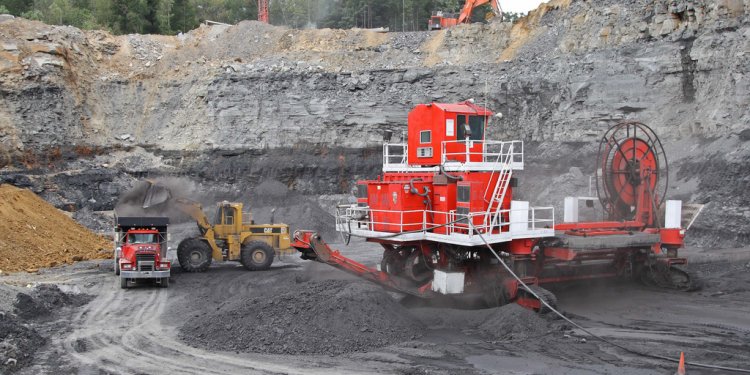 Types of Loaders in construction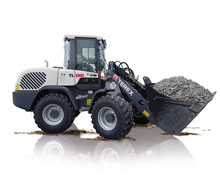 If it's been a while since you were in the market for a new loader, you might be surprised at the broad range of options now available. These machines are now so varied and versatile, the right machine can broaden your construction company's ability to take on work and help you complete those jobs more efficiently.
Understanding these five selection elements may also help you make more productive choices regarding where and how to use the existing loaders in your fleet.
First, know your loader options.
There are three basic types of loaders. You can find a machine whose size, power, maneuverability and lifting capacity match your most common needs. These loaders are designed with specific types of work in mind, from new construction to renovation, landscaping and maintenance.
Wheeled compact loaders come with skid-steer or all-wheel steer. With skid-steering, the tires on each side work together but separately from the other side to propel and steer the machine. This makes it more maneuverable. All-wheel steering takes it up a notch, just as the name suggests, giving you the tightest turning radius and minimizing ground disturbance. Some all-wheel steer models also have a skid-steer option.
Compact track loaders have rubber tracks. Low ground pressure and excellent traction make these machines especially useful where conditions are muddy, soft or simply unpaved.
Mini-track loaders and small and nimble, so they are ideal for working in tight spaces. Their track systems keep ground disturbance to a minimum. These models are often small enough for operators to ride on the machine or walk behind it. The small size also makes them easy to haul on a trailer.
What is the worksite like?
Where will your new machine be working? If you work different types of construction jobs, you'll want to consider a machine that can be a multi-location asset.
Tires make loaders more mobile, and they last longer than tracks traveling on paved surfaces. On the other hand, machines with tracks can generate more torque for digging and pushing because of their greater ground surface contact area. That makes them more productive than wheeled machines, accomplishing more digging and loading in less time.
What work needs to be done?
How much digging and lifting do your jobs require? Typically, loaders come with either vertical lift path or radius lift path design. Radius lift loaders cost less and are also worth less for resale.
Radius lift path machines work in an arc that moves the load up and over to the desired location. You get the farthest reach at truck-bed level. That makes this design a good choice for medium-height applications such as loading and unloading flatbed trucks, backfilling or moving material up and over a barrier such as a wall.
You may also want to consider ROC, or rated operating capacity, which indicates the loader's ability to lift and move very heavy loads. This can be a regular feature of landscaping, excavating and other types of construction projects.
How do the long-term ownership costs compare?
As a contractor you have long since learned that price isn't the only financial factor. In general, skid-steer loaders cost less up front and offer lower ongoing cost of operation than their tracked cousins. But that will change if you operate frequently on unpaved or other "unfriendly" terrain. Tires cost far less than tracks, but they have much shorter lifespans. Heavy-duty tires may be a cost-effective investment.
Think strategically.
You're considering a single machine, but how will it fit into your big picture? No matter which loader you choose, the more often it works, the more revenue it will generate for you. You can maximize productivity by selecting the most versatile machine for your jobs and then purchasing or renting attachments to further extend the loader's capabilities. That way you can increase both return on investment and overall profitability.
Share this article
Related Posts