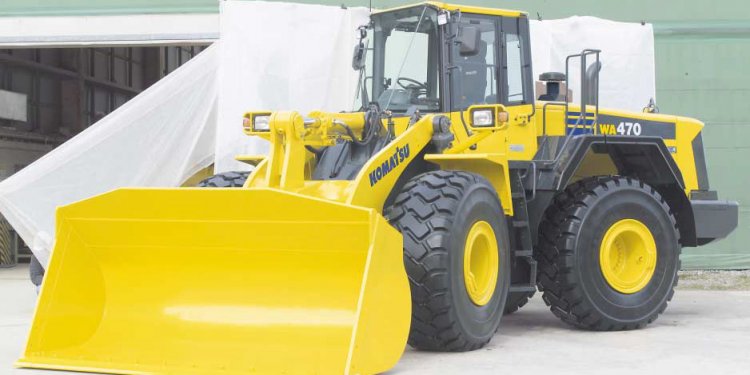 Komatsu Loaders
A backhoe loader is a versatile, multipurpose machine that can be used as an excavator and as a loader and which allows you to quickly travel on the road to the jobsite.
Backhoe loaders are available in various configurations, with the main difference being the steering modes (e.g., four-wheel steering feature allows you to operate in narrow spaces, extending versatility of the machine). The optional telescopic arm extends the flexibility for attaining the maximum digging depth. Rear outriggers, which can be vertical or horizontal, increase machine stability while digging. A backhoe attachment can be mounted or adjusted to allow digging along the walls.
Diesel-fueled engines mounted on backhoe loaders drive the torque converter and shift gearbox. The hydraulic pressure generated by the pump transmits the oil to the cylinders to move the front and rear work equipment of the machine. The operator can therefore perform heavy-duty jobs that require a large amount of power by moving levers or joysticks with little effort. Servo-actuated controls enable greater operator comfort.
In addition, an extensive range of attachments can be used to perform the most different tasks, such as lifting, grabbing objects, dozing, drilling and leveling the ground. Rear equipment additionally enables the use of hydraulic hammers, clamps and various types of buckets.
Share this article
Related Posts