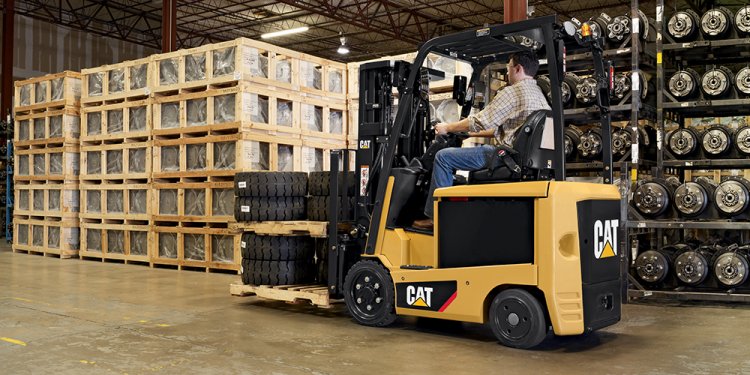 Cat Forklift trucks
High performance, durable forklift trucks and warehouse equipment.
Since the 1960's we have been producing forklift trucks designed to last and built to perform in some of the toughest and harshest environments in the world.
Our comprehensive range of forklift trucks and warehouse equipment enables you to choose the right lift truck for your application and the most capable tool to help improve your organisation's effectiveness and get the job done.
All our materials handling equipment has been designed and built to reflect Cat® Lift Trucks core brand values of ruggedness, durability and serviceability and along with understanding our customers' requirements, these values are at the heart of what we produce.
By understanding that efficient materials handling is achieved by maximizing productivity for the lowest possible total cost of ownership, and to keep pace with the ever-changing needs of industries around the world, our research and development programmes continuously strive to deliver new and improved forklifts and warehouse equipment. And with greater performance and longer service intervals, these forklift trucks give Cat Lift Trucks the competitive edge. This enables us to supply you with the most effective and efficient products to achieve your operational goals.
Helping you to find the right product for your specific requirements and maximize your operational efficiency, we offer a broad choice of, and powered lift trucks and warehouse equipment including pallet trucks, low and high level order pickers, stackers, and reach trucks.
Together with our dedicated dealer network across Europe, we are committed to providing you with comprehensive materials handling equipment and cost-effective machine selection for use in a wide variety of industries and applications.
Share this article
Related Posts