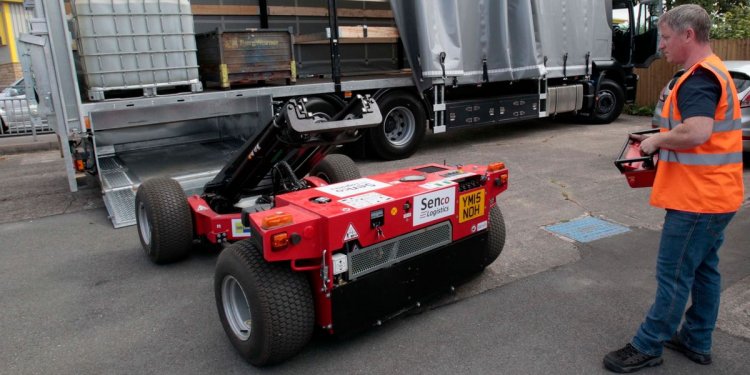 Remote control Forklift Truck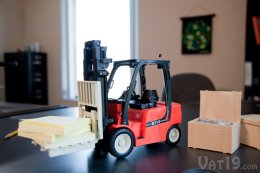 You may also like:
$39.99
Turn your desk into a mini warehouse with the R/C Toy Forklift. Lift, stack, and carry small cargo across your desk or down the hall with this 1:14 scale replica forklift.
The remote control allows you to raise and lower the fully functional lift as well as steer, drive, and reverse the cab.
The R/C Mini Toy Forklift comes loaded with accessories so you can sharpen your loading and unloading skills. Set includes a shelf, five pallets, four drums, two hinged crates, a cardboard box, and one cargo load in addition to the forklift and remote control.
Dimensions (Forklift): 11" x 6.5" x 3.25"
Scale: 1:14
Forklift raises to a height of 13.5"
Lift capacity: 11 ounces
Batteries: 3 x AA, 1 x 9V (not included)
Ages 5+
Love our videos? Please subscribe to our YouTube channel:
We all know that sexual harassment, off-color jokes, and foul language are no-no's in the workplace.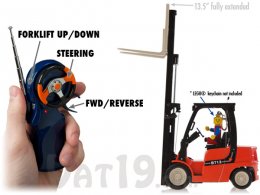 But what about a mini forklift? Considering that it will increase your productivity by approximately 78%*, we don't see why any progressive boss wouldn't welcome it with open arms.
Not only does the 1:14 scale replica look stunning and sturdy, it can easily lift and transport small office items like Post-It® notes, staplers, and cupcakes across your desk.
*Fact.
Any boss is sure to appreciate your dedication to organization!
The R/C Forklift comes with a bevy of fun warehouse-related accessories.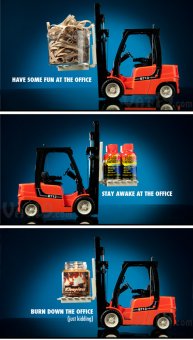 You'll get five stackable pallets, four drums, two crates with hinged tops, a cardboard box, and a white poly-wrapped load of cargo.
The R/C Mini Toy Forklift comes with a warehouse rack, two hinged crates, one cargo load, a box, five pallets, and four drums.
The remote control for the Mini Forklift includes a forward/reverse trigger, a steering wheel, and a rocker switch for moving the forklift up and down.
Operational note: The same brand of battery must be used in both the remote control and the forklift unit itself.
Operate your Mini Forklift using the included remote control.
Ninety-nine percent of the fun of owning the R/C Forklift is moving stuff around with it!
Operation is easy. Place your "cargo" on top of a pallet and steer the fork underneath it. Elevate your fork, drive to the new destination, and unload. Simple. And awesome.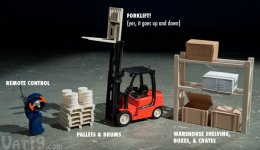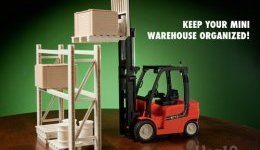 Share this article
Related Posts