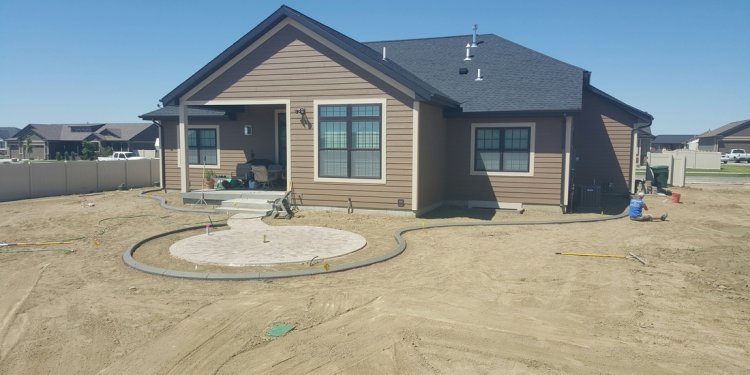 Lil Bubba Curbing machine
"I would like to thank Jimmie and The Concrete Edge for all they have done for us since we purchased our Lil Bubba package.
I have read testimonials about The Concrete Edge online and although the machine works great, I would like to talk more about their service. As a new or mature company, you can not function well with a good machine without good tech support or frequent welcoming assistance with your machines, your questions, issues that arise or mechanical support. I feel it is far more important that a company doesn't just sell you a big package, then takes your money and runs.
Last year June 2005, we made several large purchases from different vendors as we were starting our own decorative concrete company. Many of the distributors of these products made many promises. Not only did they make everything seem so easy but they also promised technical support "whenever you need it." Yet, when we needed it most, techs weren't available, or didn't have the "positive" attitude we were expecting and things weren't as easy as we were told they would be. It was more like "whenever you can find it or figure it out for yourself."
I have only had great experiences with The Concrete Edge. We don't expect perfect equipment or perfect situations. What we want is the expertise to be there when we need it and the customer service to be there when something does go wrong with our equipment. We have had all kinds of situations arise here and there and The Concrete Edge Sales and Staff have been more than accommodating. They really have made us feel as if we bought into "a family" or "a crew." They welcome us each and every time we arrive for help or to make purchases. They never made us feel as if we were a burden to them "after the sale." They treat us as VIPs because we have purchased their products and they take immediate action to ensure we can continue to run their equipment as soon as possible. They understand that we make a living with their equipment and we really appreciate that. One of the other companies we have been dealing with has made us feel as if we are "on our own" after we bought their package and we have first hand knowledge of the differences between an ethical company and one that just wants to make a sale. All the kindness and pampering ends when they cash your check.
Another great thing! Anytime we had any problems with our machines, The Concrete Edge service department fixes it right on site usually within a few hours. Nothing has ever been sent out to another company. Most of our issues have been resolved right on their property making it easy for us to get right back to work. They stand behind their products.
I am happy to be doing business with The Concrete Edge and all of their staff. I highly recommend purchasing from them. You can feel at ease that they will not abandon you after the sale and they will assist in any way they can to help you succeed. To summarize my story, The Concrete Edge, Ron (The General Mgr) and Jimmy (Sales) have exceeded our expectations. If you're looking to purchase from this company- worry only about your budget and getting trained. Leave the rest to them and you will be guided in the right direction."
Share this article
Related Posts