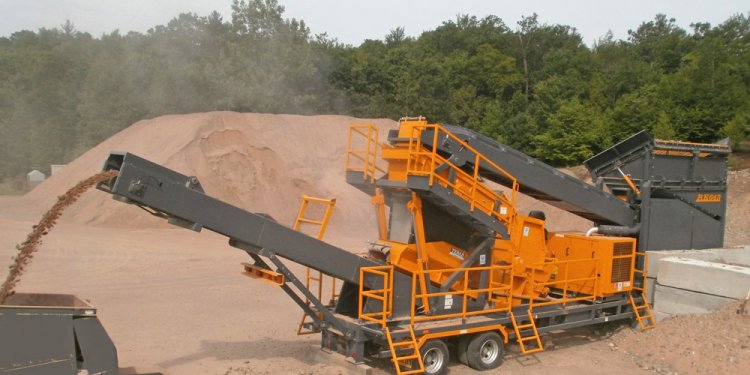 Impact Crushers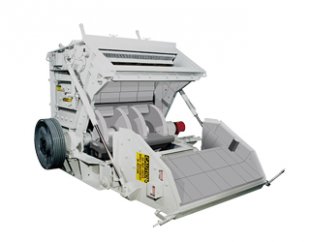 What is an Impact Crusher?
Impact size reduction incorporates striking to pulverize material. The primary types of impact crushers include - horizontal shaft impactors (HSI), cage mill pulverizers, and vertical shaft impactors (VSI). Each impactor can be further designated as primary and secondary rotor crusher as well as tertiary and quaternary crushers. This particular designation is dependent on which processing stage the equipment is being utilized.
Every Stedman crusher is engineered for a maximum feed size, target output size, and total capacity, but selecting a crusher on these criteria alone is merely half the task. These can be used as a cement crusher, mineral crusher, and many more. Every size reduction project requires evaluation of the complete process to maximize production and keep operating costs low. From start to finish Stedman provides you with the information to make the correct choices for your processing needs.
Crusher Throughput Production
Feed enters the crushing chamber and meets the breaker bars or plates propelling feed against the breaker plates resulting in impact reduction. There are no screens or grates holding material inside impact crushers, so material is efficiently processed at high rates for low costs.
What Industries Use Them?
Other Crushers (Compression Crushers)
Roll Crusher
Roll crushers are a type of compression crusher mostly used in heavy-duty industrial/aggregate applications. Roll crushers were once very popular in the mining industry, where they were used to reduce excess rocks, ores, and other materials. A roll crusher uses two or more cylinders or drums which are connected to horizontal shafts that rotate in opposite directions pulling material through the crusher. The material you wish to grind or crush passes through the cylinders creating a finer and smaller product. The compression and opposite rotation of the two cylinders create the force and friction necessary to break the material passing through.
Stedman does not currently offer a roll crusher / jaw crusher.
Jaw Crusher
Jaw Crushers are mainly used in mining applications for grinding and crushing ores and rocks, but are not limited to the mining industry. Using compression methods, jaw crushers can handle and reduce many large sized materials. The jaw crusher uses a stationary jaw plate and a moving jaw plate to create a unique "V" shape. As materials pass through the machine, the moving jaw compresses and pushes the material against the stationary plate. This considerable amount of force then crushes the material down to a desired size before it can pass through the bottom of the Jaw Crusher.
Make an Impact on the Equipment Selection Process
If it can be crushed, ground, pulverized or mixed, chances are we've done it. We have more than 10, 000 test reports to help get you to the best solution quickly. There are full-size impact crushers in our Testing and Toll Processing Facility ready to test your material - contact us to arrange testing. To learn more about what to expect from testing, read this article that ran in POWDER BULK ENGINEERING magazine.
Mega-Slam™ Impactor HSI
A solid performer since its ground-breaking introduction the Stedman Mega-Slam™ horizontal shaft impactor effectively handles large feed sizes.
Share this article
Related Posts