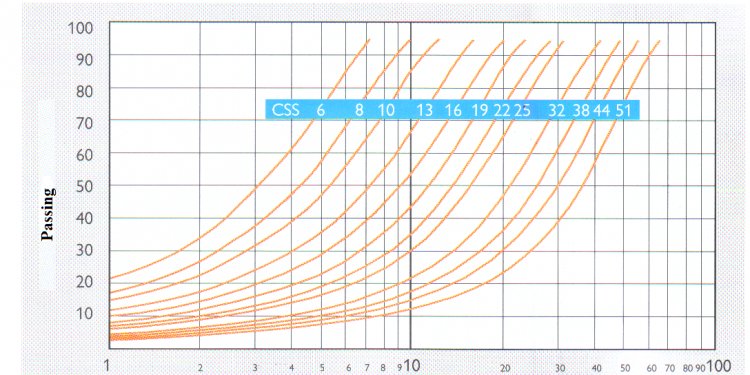 Cone Crusher Supplier
This machine is our product of the spring loaded cone crusher partially upgraded with structure improved by adopting the multi-cylinder hydraulic technology, based on the high efficient cone crusher; It is more economic in use. This series of machine is mainly suitable for hydropower project, building, road construction, mine with hardness of crushed stone not exceeding 300Mpa. It is strong and high efficient in crushing stones, with low energy consumption, even product particle size.
Model
Class
Stroke(mm)
Max.
Feeding
Size(mm)
Discharge
Opening
Adjusted
Scope(mm)
Capacity
(t/h)
Main Electric Motor Power(kw)
Weight (t)
SJ(D)
1650C2-D
Coarse
Large stroke(34)
300
31-65
280-610
250
35
SJ(D)
1650C-D
260
25-65
265-580
SJ(D)
1650Z-D
Medium Coarse
240
19-50
240-550
SJ(D)
1650S-X
Fine
Small stroke(28)
130
16-40
185-350
SJ(D)1400C-D
Large stroke(30)
235
215-530
220
25
SJ(D)
1400Z-D
215
22-50
200-500
SJ(D)
1400Z-X
Small stroke(25)
180
19-45
185-475
SJ(D)
1400S-X
80
135-250
SJ(D)
1200C-D
Large stroke(22)
110-250
132
16
SJ(D)
1200S-X
Small stroke(15)
80-180
16

PS one: The parameter weight in the table not contain the weight of electric engine, electric controlling equipment, lubricating equipment and hydraulic pressure equipment.
PS two: the crusher parameter capacity in the table meets the design output amount as the following conditions:
a)The material water content does not surpass 4%, not containing clay;
b)The fine particle smaller than the throat feeding material is below 10% in the total feeding material, and is circular distribution in the crushing cavity.
c)The feeding material bulk density 1.6t/m3, compressive strength 150Mpa.
pebble, limestone, dolomite, granite, rhyolite, diabase, basalt, quartzite, black metal ore, nonferrous metal ore, construction waste, gangue etc.
1.The machine case is one casting piece. With long service life and high reliability;
2. It provides half-auto hydraulic pressure for adjusting the discharging exit. It can effectively control the stone size. It is fast and convenient;
3. It is a special design for crushing cavity, which has greatly improved the production capacity;
4. It provides iron protection, is safe and reliable. Cavity clearing is automatically and hydraulically driven, and it is time and labor saving;
5. It provides a structure of labyrinth and grease seal, with a good dust prevention effect;
6. The oil circulation cooling system is designed according to customers' actual situation and characteristics, and it operates conveniently and reliably;
7. It is light and compact with reasonable structure.
8. The crusher plate has no stuffing required, is easy to change.
9. The crusher plate is provided with the patent formula, more wear-resisting. It has long service life, and has high cost performance.
Share this article
Related Posts