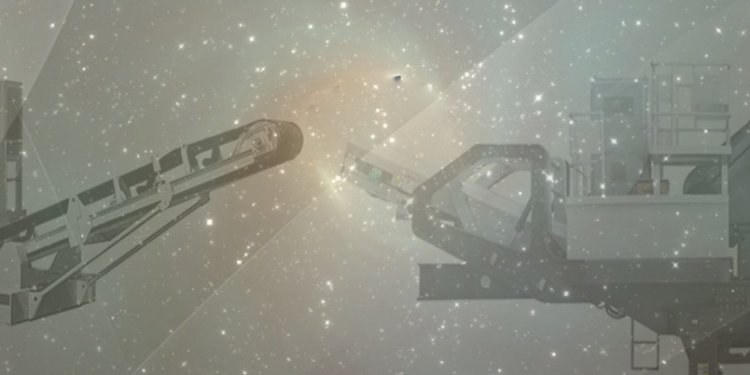 Cone Crusher Diagram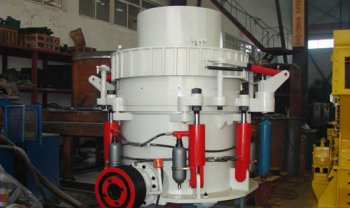 Hydraulic cone crusher is often used as basalt crusher, iron ore crusher and other stone crushers for secondary and fine crushing of hard and very hard materials. It is increasingly accepted by customers for its smooth operation, excellent grain shape. In a complete crushing process, cone crusher is usually located behind jaw crusher.
Hydraulic cone crusher
Hydraulic cone crusher structure diagram
Why do you choose hydraulic cone crusher?
High efficiencyThe principle axis supporting by upper and lower ends allows for higher crushing strength and greater stroke. Its unique crushing cavity coupled very compatible with laminated theory is very suitable for extremely high efficiency.
Huge productionHydraulic cone crusher is a perfective combination of crushing stroke, speed and chamber. With the same diameter of movable cone, its productivity is about 30% to 60% higher than spring cone crusher.
Diverse cavities for different medium and fine crushing. Hydraulic and lubrication system controlled by double insurance to ensure overload protection and good bearing lubrication.
Easy maintenance Hydraulic cone crusher has compact and simple structure, stability and easy maintenance.
Where hydraulic cone crusher is used?
Owing to advanced structure design, hydraulic cone crusher is an ideal choice for ores, slag treatments, gravel, limestone and basalt in metallurgy, mining and road construction.
Hydraulic cone crusher specification:
Maximum feeding size: 76 to 320mm;
Capacity: 76 - 700 T/H;
Type
Cavity (coarse/fine)
Outlet adjustment range (mm)
Feed size (mm)
Capacity (t/h)
Power (kW)
Weight (t)
Movable cone diameter (mm)
HPC-160
12-20
135
120-240
160
13
950
5-20
76
55-180
HPC-220
15-38
185
150-430
220
18.5
1160
6-25
110
90-260
HPC-315
19-45
265
190-610
315
26
1400
9-30
150
108-320
HPC-400
25-50
320
230-700
400
33
1500
Share this article
Related Posts