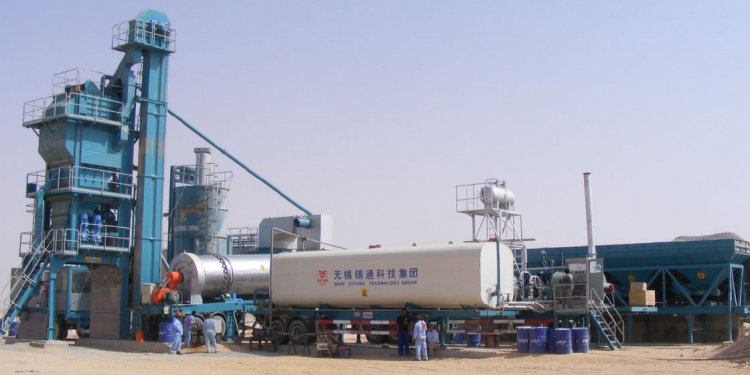 Batch mixing plant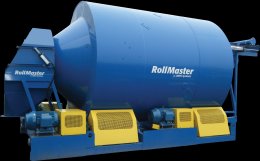 Features
Can batch up to 15.5 yd³ of 12" slump concrete without spillage
Can mix 1" slump concrete at 100% mixing capacity
Shorter mixing time made possible due to a unique blade arrangement
Fewer moving parts lead to a reduction in maintenance
Desired concrete slump is easily obtained with motor's power reading
Rapid discharge at variable speed
Parts available locally
Options
Telescopic and dry batch chutes
Dust collector
2 × 3 hp emergency motors (connected to your generator, enabling you to unload during a power failure)
This high-capacity reversing drum mixer does not tilt. It rotates forward at full speed for charging and mixing and reverses rotation at variable speed for discharging. The RollMaster® is especially dedicated to the ready mix concrete industry. The RollMaster® optimizes loading, mixing, unloading, and cleaning. The reversing drum mixer is mainly designed for large capacity concrete plants.
Can support a dry concrete slump of 0 mm or more
Short mixing time
Compact design
High pressure automatic washing system
Batch or continuous production
Wide range of continuous models ranging from 1m³ to 14m³
Powerful mechanics
Automatic lubrication System
Manual or automatic washing system
Custom cover
Independent hydraulic unit for quick door opening (batch mixer)
Durable tank wear plates and mixing arms (610 HB cast iron)
Low maintenance
The twin shaft mixing system is composed of two synchronized horizontal axes allowing for better homogeneity of the concrete mixture. This mixing movement can produce a wide variety of concrete consistencies.
Share this article
Related Posts