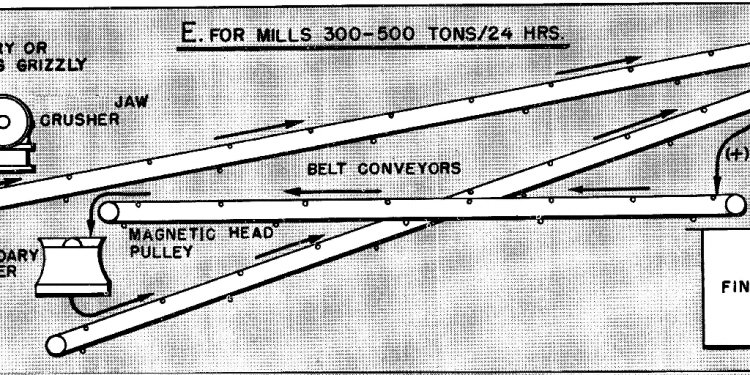 Aggregate Crushing plant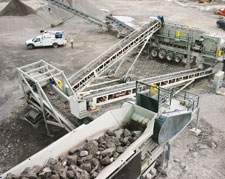 Multi Stage Crushing Plant A Full Line of Aggregate Crushing, Screening and Conveying Equpiment
Lippmann offers a full line of outstanding aggregate crushing, screening and conveying equipment for every aggregate material processing application. Lippmann can evaluate your site, provide a wealth of experience and application expertise, and deliver the optimum stationary, skid-mounted, portable or
mobile crushing plant
solution to produce the specific materials you require, within your crushing parameters.
3048 Portable Primary Jaw Plant 3048 Portable Primary Jaw Plant
Benefit from the maximum capacity and drastically reduced material preparation costs you'll achieve with our famous line of Lippmann heavy-duty Jaw Crushers. The Lippmann 3048 primary jaw plant is a unit that truly excels in aggregate applications.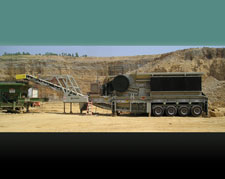 The robust build of the jaw, conjoined with an optimized product flow of the plant, results in increased production and profitability for users. This plant is an excellent option when portability is a necessity, due to the fact that it is pit portable and road worthy in two loads.
4248 Portable Primary Plant
4248 Portable Primary Jaw Plant

When high capacity is needed in aggregate crushing scenarios, the Lippmann 4248 jaw easily surpasses its competitors. This oversized jaw crusher has an extra-large feed opening that can accept aggregate of different sizes and compositions.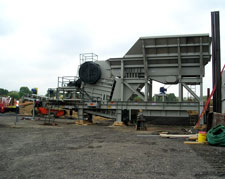 While using a 4248 in conjunction with a rock box structure, operators will experience extremely high production rates, while keeping their capital expenditures to a minimum. This jaw is paired with an enormous 56" x 26' vibrating grizzly feeder that optimizes production by removing fines from the crushing circuit.
5165 Primary Skid Plant
5165LP Skid-Mounted Impact Crushing Plant

Our line of innovative Lippmann Impact Crushers provides a high reduction ratio and direct control of product gradation to deliver the quality cubical products and flexibility you need. Whether using an impactor as a primary crusher or as a secondary crusher, Lippmann-Milwaukee offers a wide array of variations for impactor plant design. All Lippmann bare impactors are capable of being skid mounted.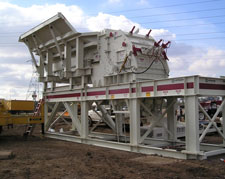 These skid plants allow for material to be fed using a grizzly feeder or a conveyor/feed hood configuration. No matter the required output, Lippmann has the appropriate impactor for your crushing needs.
5165LP Plant Recirculating
A Wide Variety of Plant Designs
Whether you require individual Jaw or Impact crushers, custom transportable crushing plants, or complete 2 or 3-stage crushing systems, Lippmann's experienced engineers can design the optimal solution for your specific aggregate operation. Best of all, quality Lippmann machinery is available at an incredible value.
Share this article
Related Posts