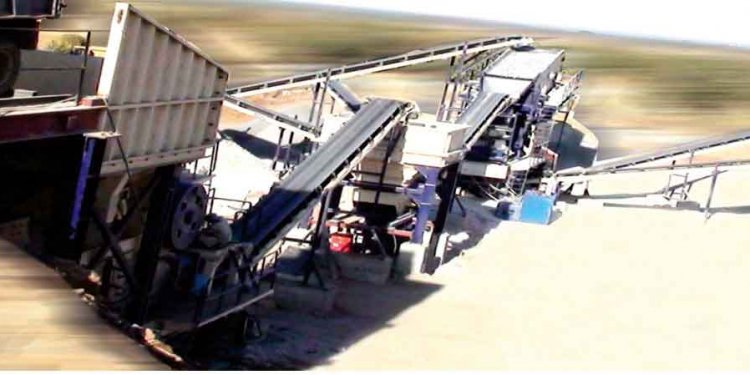 Crushing Mining Equipment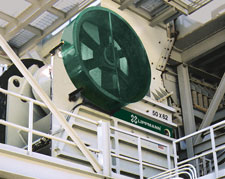 Massive 5062 Jaw Crusher
Mining Crushers Built for the Toughest Environments

Lippmann large model Jaw Crushers are world renowned, massive, heavy-duty Jaw Crushers designed for unmatched reliability, high capacity, and high productivity in demanding mining applications. Compare a Lippmann with all other makes of Jaws. The shaft and other components are larger, the frame much heavier. They're built for demanding, high volume crushing production and strength of a lifetime. Whether your operation needs a complete primary crushing station or the flexibility of a portable or track-mounted crushing plant, Lippmann equipment is engineered to operate reliably in the toughest mining environments. Our primary Jaw units in gold ore mining applications, used in conjunction with secondary and tertiary cone plants, are receiving considerable acclaim.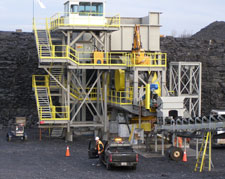 3650 Plant – Docked Below Rock Box 3650 Portable Primary Jaw Plant
When capacity and mobility are required in a crushing scenario, the Lippmann 3650 portable plant provides a cost-efficient solution to customers. The 3650 is a versatile jaw crusher that is capable of performing in demanding applications. These portable plants can easily be towed into a mine and assembled on site in relatively little time. The feeder/hopper module of this unit is mounted on a specially designed sled-base, making for easy set-up and tear-downs. The plants low-profile design allows for installation beneath a rock box structure; resulting in continuous crushing.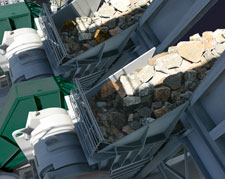 3862 Jaw Crusher
3862 Jaw Crushing Station
3862 Jaw Crusher – Sheer Power and Strength

This relatively new jaw has been making waves in the crushing community due to the sheer power and strength that is experienced during crushing. The robust frame of the model 3862 jaw is accompanied with an exceptionally large feed opening, allowing for massive amounts of blasted material to quickly be reduced in size. This jaw is available as a stationary
rock crushing plant
and also as a pit-portable, wheeled plant. The portable version of this unit is an excellent crusher when high tonnage and portability are necessities.
Twin 5062 Jaws5062 Stationary PlantPrimary Jaw Plant w/Rock Breaker 5062 Primary Jaw Crushing Stations – Massive, High Capacity
Lippmann's largest, robust, high capacity Jaw is changing conventional thinking about primary crushing stations. Instead of waiting years to take delivery of gyratory, mining operations can quickly install two massive Lippmann 5062 Jaws for the price of a gyratory crushing station and drastically increase crushing efficiency. This eliminates the extra coarse material hang-ups inherent in spider gyratory designs, while realizing savings in capital investment, operation, maintenance and wear costs. Two Jaws means 100% uptime with redundancy, plus ease of material handling. When it comes to supplying reliable, quality equipment designed to achieve the lowest cost per ton of material produced, backed by unmatched customer service, Lippmann is the name to know. Once you own a Lippmann, you'll never be satisfied with any other crusher.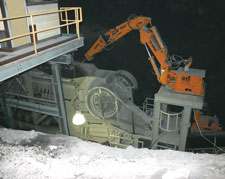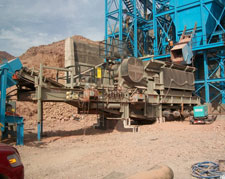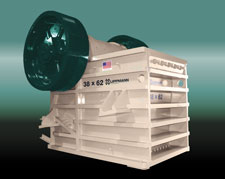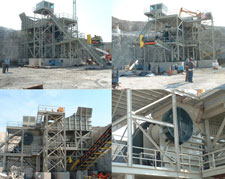 Share this article
Related Posts